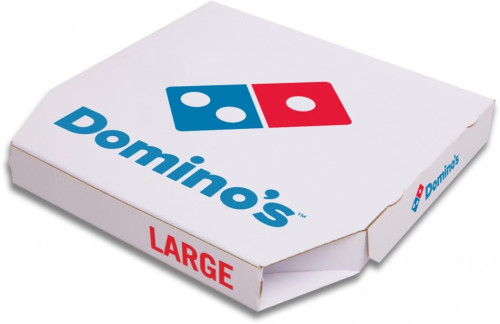 Domino's Pizza Group's sales in its core UK and Ireland markets increased for the fourth quarter, and the company expects its full-year profit from the regions to exceed market expectations.
However, it also expects higher than expected losses in Germany due to delays in transition of corporate stores into franchisee hands.
For the 13 weeks ended 29 December, the company generated total sales of £170m ($279m, €205m) from the UK, up 15.6% from last year.
Like-for-like sales, a metric excluding the impact of newly opened stores, for the period were up 10.9%, compared to 5.0% last year.
The company attributed the better results partly to "increased digital marketing activity and more favourable timing of the Christmas break compared to last year."
In the fourth quarter, online sales accounted for 65.5% of UK delivered sales. Meanwhile, mobile sales were up by 91% in the period.
UK sales totalled £608.8m for full year 2013, up 10.0% from £533.6m. Like-for-like sales for the period were up by 7.0%, compared to 5.0% last year.
During the fourth quarter, Domino's opened 27 new stores in the UK, adding 50 new stores to its network in 2013.
International Operations
In Ireland, total sales for the fourth quarter was stable at £13.5m, while like-for-like sales increased by 7.6%. During 2013, Domino's did not open any stores in the country. It currency has 48 stores in the country.
Like-for-like sales increased 4.6% in Germany and 1.9% in Switzerland.
In Germany, the company's franchisee stores continue to make good sales progress and at higher sales levels than the corporate stores.
No new stores were opened in the country during the first half of 2013 as a result of the decision taken to transition the majority of the corporate stores across to franchisee management. At the end of 2013, agreement has been reached with franchisees to transfer 13 of the 15 corporate stores to franchisees.
In Ireland, the company closed two stores during the year for refurbishment or relocation. At the year end, there were 10 Domino's stores in Ireland.
Outlook
"The Company will deliver full year 2013 profits ahead of market expectations for the UK and Ireland, but losses in Germany will be higher than expected primarily due to the later than expected transition of the corporate stores into franchisee hands," CEO Lance Batchelor said in a statement.
"Consequently, full year results for the Group are expected to be in line with market consensus."
Batchelor has recently resigned from the company, which is currently searching for his replacement.
"Following Lance Batchelor's recent resignation, an executive search firm has been appointed and the CEO recruitment process is now underway. We are confident of attracting a CEO of the highest calibre," Stephen Hemsley, non-executive chairman, said.