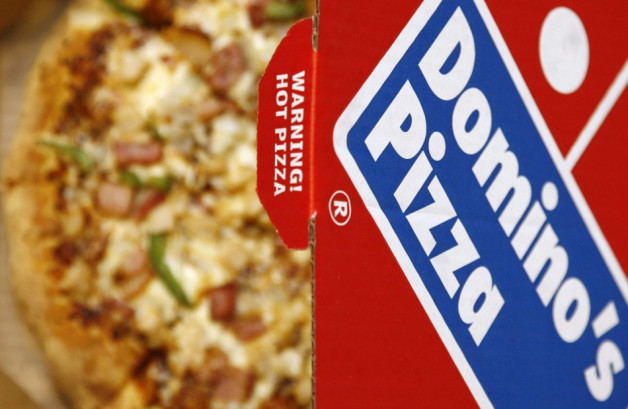 Pizza delivery firm Domono's has reported strong sales figures for the first quarter, despite the bad effect of the cold weather on the UK high street, with online sales accounting for more than half of the company's total deliveries.
The company, which operates the British, Irish, German and Swiss franchises of the Domino's brand, said group sales rose by 12.3 percent to £164.1m ($248m, €193m) from £146.2m a year ago.
Despite a slow start for the quarter due to heavy snow, the sales were driven by strong like-for-like growth in the latter part of the quarter. Sales have improved just 1.6 percent in the first seven weeks of the year.
Like-for-like sales, representing sales at stores open for more than a year, at the company's 670 stores in the country increased by 6.6 percent in the first quarter. Domino's noted that the sales of new products such as the Domino's Hot Dog Stuffed Crust and a successful short-term price led promotion have helped the quarterly results.
Online sales represented 62 percent of the UK delivered sales during the quarter, up from 50 percent last year, according to the group. Sales via all online platforms were up 38.4 percent to £82.4m, of which 25.2 percent was through mobile devices.
In addition, like-for-like sales in the Republic of Ireland have increased by 8.1 percent during the quarter. Sales were also up in its fledgling German and Swiss markets, the company said.
"Domino's continues to show that there are still significant opportunities in our core UK and Republic of Ireland markets as well as the new territories of Germany and Switzerland, and we are in a great position to seize those opportunities," CEO Lance Batchelor said in a statement.
"New product launches, a relentless focus on service, industry leading digital and online technology, an ever growing marketing budget, and a healthy pipeline of new sites are just some of the ways we continue to drive this terrific business forward."
Domino's has so far opened seven new stores in the first quarter - five in the UK and two in Germany - and targets to open 60 new stores in the UK and 18 in Germany this year.
Looking ahead, the company expects trading in 2013 to be in line with market forecasts, despite "tough trading environment" and food cost increases.
"With first-class franchisees and a strong head office team, I expect, at this early stage in the year, that trading will be in line with market expectations for 2013," Batchelor added.