Donald Trump banned from Hamburg's red-light district amid last-minute hunt for hotel at G20 summit
The White House officials were left red-faced as they hurried to find a place for the president to stay
The eyes of the world are on Hamburg for 48 hours as the G20 summit begins. It brings a whole new clientele to the port city with hundreds of politicians and officials swamping hotels and bars.
One district of the city has mixed thoughts on the sudden influx of people are the businesses along Hamburg's red-light district.
Known as the Reeperbahn, the street is famed for bars, strip clubs and brothels, but being jut a few hundred meteres away from the main security zone around the conference centre in which the G20 talks are being held mean business could be hit.
On top of security issues, the three major protests that are set to take place could also deter some of the usual clients from visit the Reeperbahn.
Some of the clubs and bars are braced for a tough couple of days, even going as far as shutting up shop until he summit is over.
Others are more optimistic including staff at the Zur Ritze bar who told the Local that they'll open as normal and that they are "used to much worse."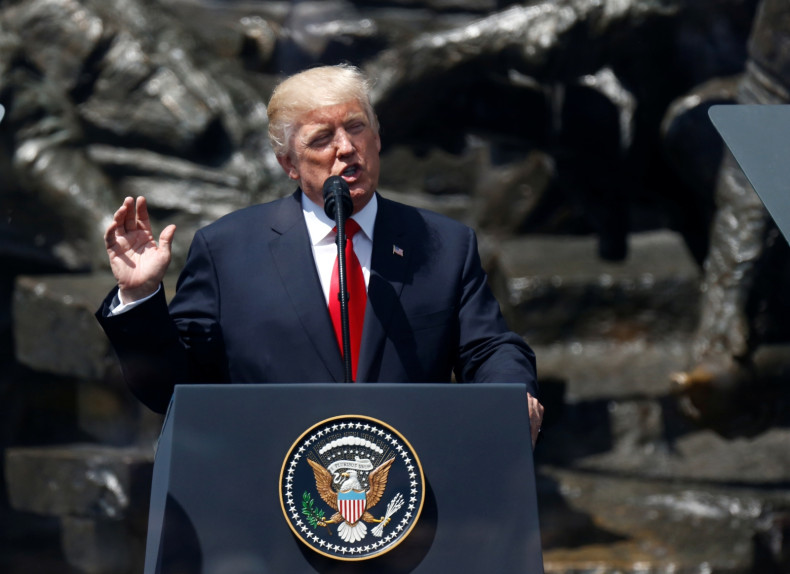 Security of their own is important, with extra bouncers being brought in and windows being boarded up for the two days.
Some though are looking forward to the weekend but have banned high-proifle individuals.
The drag queen Olivia Jones has banned Donald Trump, Recep Tayyip Erdoğan and Vladimir Putin from entering her club, with a sign reading "no tolerance for intolerance."
Not only has Trump got to contend with the club ban, he has had another headache in finding a hotel to sleep in.
According to Buzfeed, the White House team left it so late to book a hotel that all of the best ones had been snapped up, despite the fact that the summit was announced 18 months ago.
Around 9,000 hotel rooms are required to accommodate the long list of leaders, staff and their vast entourages.
It had been reported that the Trump team tried to book the Four Seasons hotel but this had been already taken.
Every other top luxury hotel was booked solid too:
The Hotel Reichshof- Vietnam
The Sofitel- Turkey
The Park Hyatt- Russia, South Korea and Australia
Le Meridien- Britain
The Mövenpick Hotel- France and Norway
The Grand Elysée- China and Italy
Atlantic Kempinski- Angela Merkel, India and Canada
But the Senate guesthouse in Hamburg has reportedly stepped up to provide accommodation for Trump and his team.
The former residential building and now cultural monument is often used today for meetings and high profile guests and it located further of of the city. The first high profile guest to stay there was Queen Elizabeth II followed by Charles de Gaulle.