Hamburg gears up for riots and protests as Trump and Putin arrive for G20 summit
15,000 police deployed to monitor thousands of protesters marching on streets during two-day summit.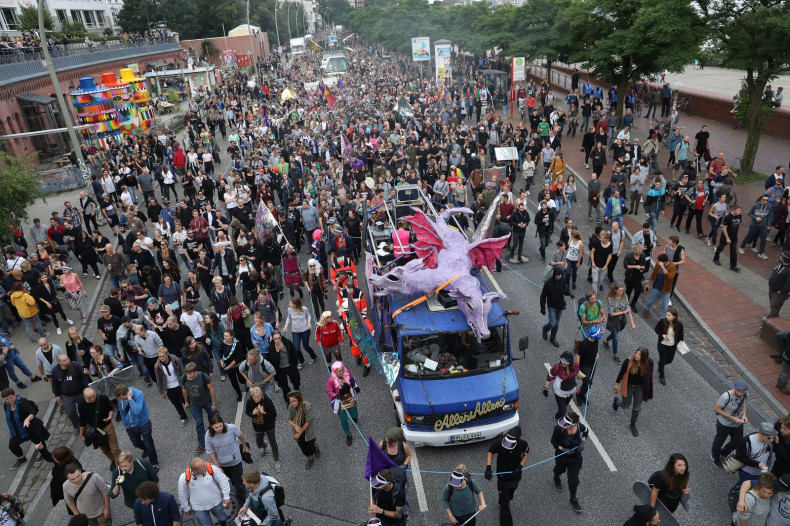 Hamburg is gearing up for one of the biggest security operations the city has ever faced ahead of the G20 summit which begins on Friday (7 July).
The likes of Angela Merkel, Donald Trump, Xi Jinping and Vladimir Putin will be at the two-day summit to discuss some of the most pressing matters of the moment from climate change, migration and trade.
But while there may be verbal sparring behind closed doors, on the streets, Hamburg's police are preparing for a massive security operation with riots and mass-protests expected.
In what is Germany's second-largest city, specialist water cannons have already been used this week to disperse crowds near the conference venue, the Hamburg Messe.
On Thursday afternoon, world leaders will begin to arrive in Hamburg, while at the same time, around 5,000 protesters are expected in the city to greet them.
Hamburg police chief Ralf Martin Meyer said: "There is evidence that the acts of violence around the G20 summit that we had expected and feared will take place."
Meyer also expected that the protest would not just be sit-ins, but "massive assaults" as people come from across Europe to join the marches.
To help protect Hamburg, police have seized knives, baseball bats, flammable liquids and any unknown chemicals in and around the historic port city. Though officials added that the weapons they had already seized were probably only a small proportion of the ones that could be used.
More than 15,000 police officers will be on duty at the summit and soldiers have been warned about wearing their uniforms in public.
Two security cordon zones have been set up, one around the district containing the Messe, and another around the recently opened €800m Elbphilharmonie concert hall, where leaders will attend an event on Friday evening.
Three major marches are planned, on Thursday- "Welcome to hell", Friday- "G20 not welcome" and on Saturday- "Hamburg shows attitude."
Speaking to Die Zeit, Chancellor Angel Merkel urged protestors to be peaceful, saying that "those who turn to violence mock democracy".
The summit runs for two days across the 7-8 July.