Republican presidential nominee Donald Trump once again questioned the validity of the election and expressed doubt about Colorado's mail-in voting system. During a campaign stop in Greeley on Sunday (30 October), Trump urged supporters to "make sure" their ballots were counted properly.
"Do you think those ballots are properly counted?" Trump asked the crowd at the University of Northern Colorado. "I know they are saying, 'Oh, of course, it's all legitimate,'" he continued. "Perhaps I'm a more sceptical person."
The GOP nominee urged his supporters to get a "new ballot" in person at a local polling location, CNN reported.
"They'll give you a ballot, a new ballot. They'll void your old ballot, they will give you a new ballot. And you can go out and make sure it gets in," he said.
According to CNN, registered voters in Colorado automatically receive a ballot in the mail but can ask for a new ballot or choose to vote in person if they have not mailed in a completed ballot.
However, requesting a new ballot if you have already submitted your vote would constitute voter fraud, something Trump went on to hint was an issue in the state.
"In some places they probably do that four or five times. We don't do that. But that's great," he said. The real estate mogul turned politician also told his supporters on Saturday (29 October) he has "real problems with ballots being sent," implying it allows people to cast multiple votes.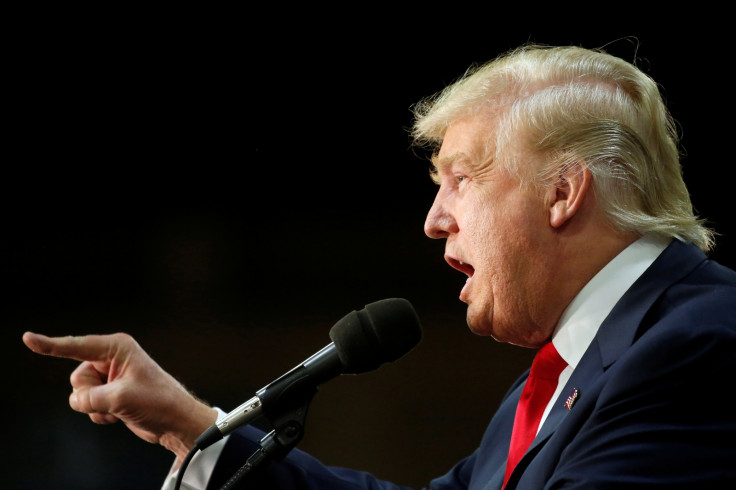 Colorado election officials are pushing back against Trump's suggestion that the election is rigged. According to the Denver Post, Republican Secretary of State Wayne Williams suggested that "vote fraud is rare".
Meanwhile, Denver elections chief Amber McReynolds said the mail-in ballot system involved more checks than prior elections. "From my perspective, it's just a lack of understanding of all the safeguards and all the processes that we have in Colorado," she said about Trump.
Early voting in Colorado has given Democrats a slight lead over Republicans, the Denver Post reported.
As of Friday (28 October) morning, Democrats had a 27,000-ballot lead over Republicans. However, recent polls show that the race in the battleground state is tight between Trump and his Democratic rival Hillary Clinton.