Donald Trump has been criticised after trying to use the fatal shooting of a cousin of NBA star Dwyane Wade to win support from black voters.
Nykea Aldridge, 32, was shot in the head and arm as she pushed a baby stroller in Chicago's South Side Parkway Gardens on Friday, 26 August, during an exchange of gunfire between two men.
Aldridge's child was unhurt but Aldridge later died in hospital. She was mother to four children.
Wade, a 12-time NBA All-Star who recently signed for the Chicago Bulls, tweeted in response to the shooting: "My cousin was killed today in Chicago. Another act of senseless gun violence. 4 kids lost their mom for NO REASON. Unreal. #EnoughisEnough."
On Saturday, Trump stirred controversy when he also tweeted about the shooting, saying:"Dwyane Wade's cousin was just shot and killed walking her baby in Chicago. Just what I have been saying. African-Americans will VOTE TRUMP!"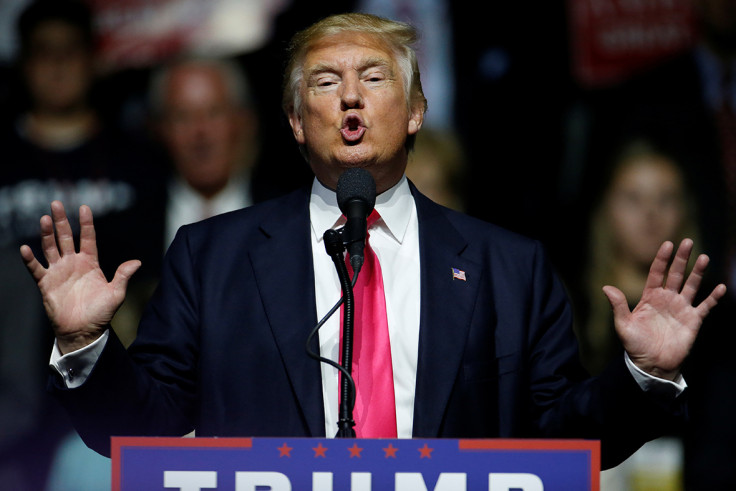 The Republican presidential candidate's tweet prompted condemnation on social media, with some accusing Trump of being insensitive and self-serving by trying to use the mother's death to win votes.
After Trump sent his first tweet, Hillary Clinton's running mate Tim Kaine said: "We just ought to be extending our sympathy to the family. That's the only reaction that is appropriate right now and maybe a sadness about this gun violence issue."
Actor Don Cheadle, who stars in Marvel's Iron Man and Avengers movies as James 'Rhodey' Rhodes aka War Machine, tweeted: "People of (Trump's) ilk are contributors to the conditions that lead to the 'Chicagos' of this country."
Meanwhile, former Destiny's Child member Michelle Williams called Trump's comment "an absolute disgrace".
Trump's latest Twitter storm comes as Trump continues to court black voters by saying he will solve the crime and poverty he said plagued their communities, and which he claimed Democratic policies had failed to tackle.
Trump has used tragedies in the past to further his campaign message. After the June shooting in an Orlando nightclub, he wrote: "Appreciate the congrats for being right on radical Islamic terrorism, I don't want congrats, I want toughness & vigilance. We must be smart!"
The Wade family has not yet released a statement in response to Trump's comments.