Donald Trump's doctor says he wrote the presidential candidate's health report in 5 minutes
Dr Harold Bornstein said Trump's medical examinations 'showed only positive results'.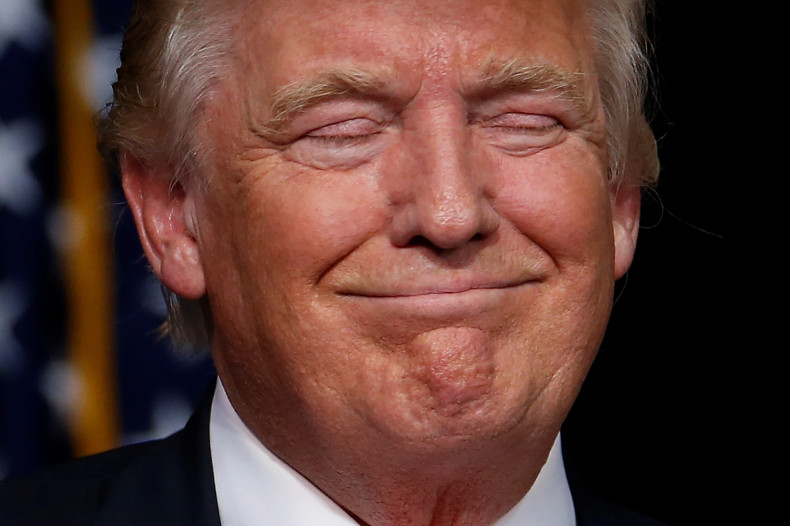 The longstanding doctor for Donald Trump spent just five minutes writing a letter in which he declared the Republican nominee would be the "healthiest individual ever elected to the [US] presidency".
The assessment of the 70-year-old's physical state was drafted by Dr Harold Bornstein in December 2015 while a limo driver from the Trump campaign waited outside for him.
In the letter, Bornstein said a complete medical examination of the New York businessman "showed only positive results" and his blood pressure and laboratory test results were described as "astonishingly excellent".
In the four-paragraph note, Bornstein declared: "His physical strength and stamina are extraordinary."
Bornstein, who has been Trump's doctor for 35 years, told NBC news that he stands by his assessment of the GOP nominee on Friday (26 August). "His health is excellent, especially his mental health," he said.
Explaining his use of hyperboles in the letter, Bornstein said: "I think I picked up his kind of language and then just interpreted it to my own."
Two weeks before Bornstein penned the letter, Trump sent a tweet saying he had issued his doctor to issue a full medical report which "will show perfection".
After graduating from university in 1968, Trump was eligible to serve in Vietnam. He was diagnosed with bone spurs in his heels, exempting him from military service. His other deferments were to allow him to pursue higher education, the New York Times reported.
Trump's clean bill of health was back in the spotlight in recent days after he and his allies continue to raise suspicions over Hillary Clinton's health.
The Democratic nominee released a two-page letter from her personal physician last year which said she was in "excellent" health.
Jason Miller, a spokesman for the Trump campaign said the Republican nominee is prepared to release more detailed medical records, but it is contingent on Clinton doing the same.
Many US media outlets, including the Huffington Post, Vox, Policy.Mic and CNN, have described the suggestions by Donald Trump and his campaign that Clinton is hiding a serious medical condition as conspiracy theories, after fact-checking them.