Philippine President Rodrigo Duterte did not compare himself to Hitler during a speech he gave on his anti-drugs war, a spokesman has claimed.
Anyone seeking to draw a parallel between the two is guilty of a "crude attempt to vilify" Duterte in the eyes of the world, a representative of the president said.
Duterte said, on Friday (30 October), that his readiness to kill millions of drug dealers and addicts had led to him being portrayed as a "cousin of Hitler".
"Hitler massacred three million Jews. Now there is three million, what is it, three million drug addicts [in the Philippines]?" he said in the speech in his hometown of Davao City.
"I'd be happy to slaughter them. If Germany had Hitler, the Philippines would have …" he said, pausing and pointing to himself. "You know my victims, I would like (them) to be all criminals, to finish the problem of my country and save the next generation from perdition."
Ernesto Abella, Duterte's presidential spokesman, has since issued a statement claiming to clarify the president's remarks.
"The president's reference to the slaughter was an oblique deflection of the way he has been pictured as a mass murderer, a Hitler, a label he rejects," Abella said, according to Reuters.
"He likewise draws an oblique conclusion, that while the Holocaust was an attempt to exterminate the future generations of Jews, the so-called 'extra-judicial killings', wrongly attributed to him, will nevertheless result in the salvation of the next generation of Filipinos.
"The (presidential) palace deplores the Hitler allusion of President Duterte's anti-drug war as another crude attempt to vilify the president in the eyes of the world."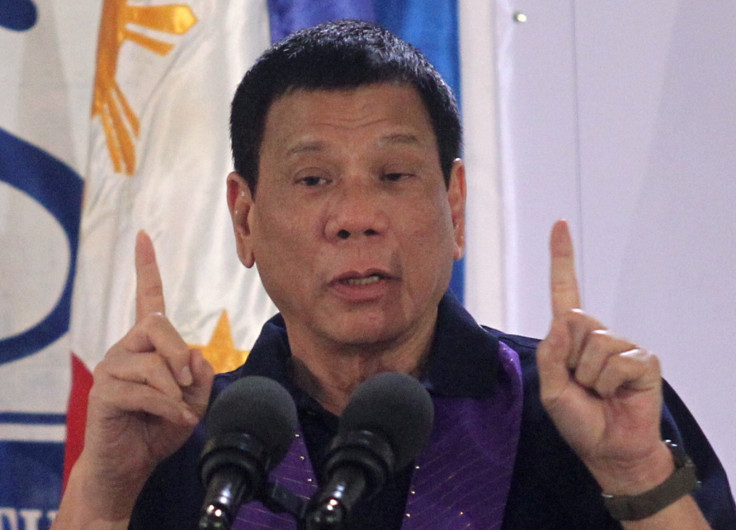 Duterte's comments have been widely condemned. When he has been challenged over his program of extrajudicial killings, he has insulted US President Barack Obama and UN Secretary General Ban Ki Moon.
"These statements are revolting, and President Duterte must retract them and apologise," World Jewish Congress President Ronald Lauder told CNN.
"We just marked the 75th anniversary of Babi Yar, the massacre of more than 33,000 Jews in Ukraine by Nazi Germany… Now, the elected leader of the Philippines openly calls for the mass murder of people who are addicted to drugs.
"Drug abuse is a serious issue. But what President Duterte said is not only profoundly inhumane, but it demonstrates an appalling disrespect for human life."