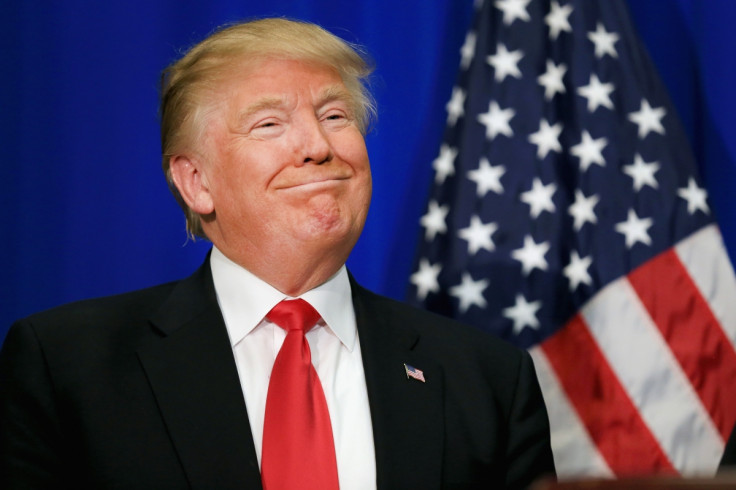 Republican presidential frontrunner Donald Trump has nabbed yet another critical endorsement ahead of the much-anticipated Super Tuesday. Alabama Senator Jeff Sessions gave a surprising endorsement for the bombastic real estate mogul during a campaign rally in Madison, Alabama.
The endorsement comes on the heels of another major endorsement from former campaign rival, New Jersey Governor Chris Christie. Christie, a significant symbol of the GOP establishment gave Trump his support on 26 February, joining a number of other recent endorsements.
Sessions' endorsement, meanwhile, is not only a major blow to Texas Senator Ted Cruz but an important one for Trump as he continues to drum up support with conservatives, POLITICO reported. Cruz, a Tea Party darling, has often cited Sessions as an ally in his fight against the immigration reform effort in 2013. The Texas senator has called Sessions "the strongest opponent of amnesty in the United States Congress" and has mentioned him several times.
"I have a little surprise for you," Trump told the crowd at his rally prior to Sessions' appearance. "I have a man who is respected by everybody here, greatly respected....He's really the expert as far as I'm concerned on borders, on so many things."
According to POLITICO, Sessions lavished Trump with praise when he took the stage at the Madison City Schools Stadium. "I told Donald Trump this isn't a campaign, this is a movement," the senator said. "Look at what's happening. The American people are not happy with their government."
Sessions added that Trump will be the person to finally fix the broken immigration system. "Politicians have promised for 30 years to fix illegal immigration. Have they done it? Donald Trump will do it," he said, according to The Washington Post.
"We don't get everything we want" in a candidate, Sessions noted, before delivering his endorsement. "At this time, in my best judgement, at this time in America's history, we need to make America great again," he said.
In the week before Super Tuesday, Trump has also received the support of Maine Governor Paul LePage, former Arizona Governor Jan Brewer, California Representative Duncan Hunter and New York Representative Chris Collins. Trump is expected to sweep on Super Tuesday, with fellow rival John Kasich predicting he will win in all states participating in primaries and caucuses that day.