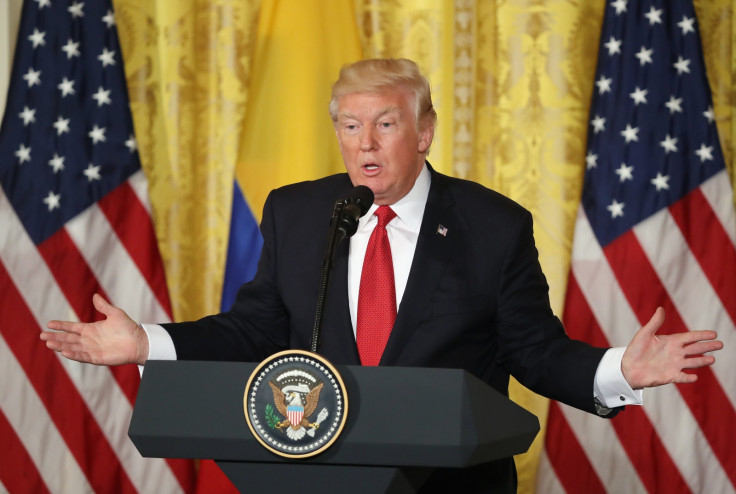 Donald Trump has issued a warning shot to those leaking information in the US following a series of high-profile revelations.
A number of leaks have hit the Trump administration. This week several leaks from British intelligence services have made their way into US media.
Police in Manchester said they would stop sharing information with their American counterparts after photos appearing to show remnants from the bombing were published by the New York Times.
The name of the alleged bomber, Salman Abedi, was also published in US news outlets before it was officially announced by UK authorities.
British Prime Minister Theresa May plans to raise the issue with Trump during a NATO meeting on Thursday (25 May) in Brussels.
Trump's statement read: "The alleged leaks coming out of government agencies are deeply troubling. These leaks have been going on for a long time and my administration will get to the bottom of this. The leaks of sensitive information pose a grave threat to our national security.
"I am asking the department of justice and other relevant agencies to launch a complete review of this matter, and if appropriate, the culprit should be prosecuted to the fullest extent of the law.
"There is no relationship we cherish more than the Special Relationship between the United States and the United Kingdom."
Israeli officials were reportedly angered by Trump's alleged disclosure of highly sensitive intelligence to top Russian diplomats during a 10 May meeting in the Oval Office.