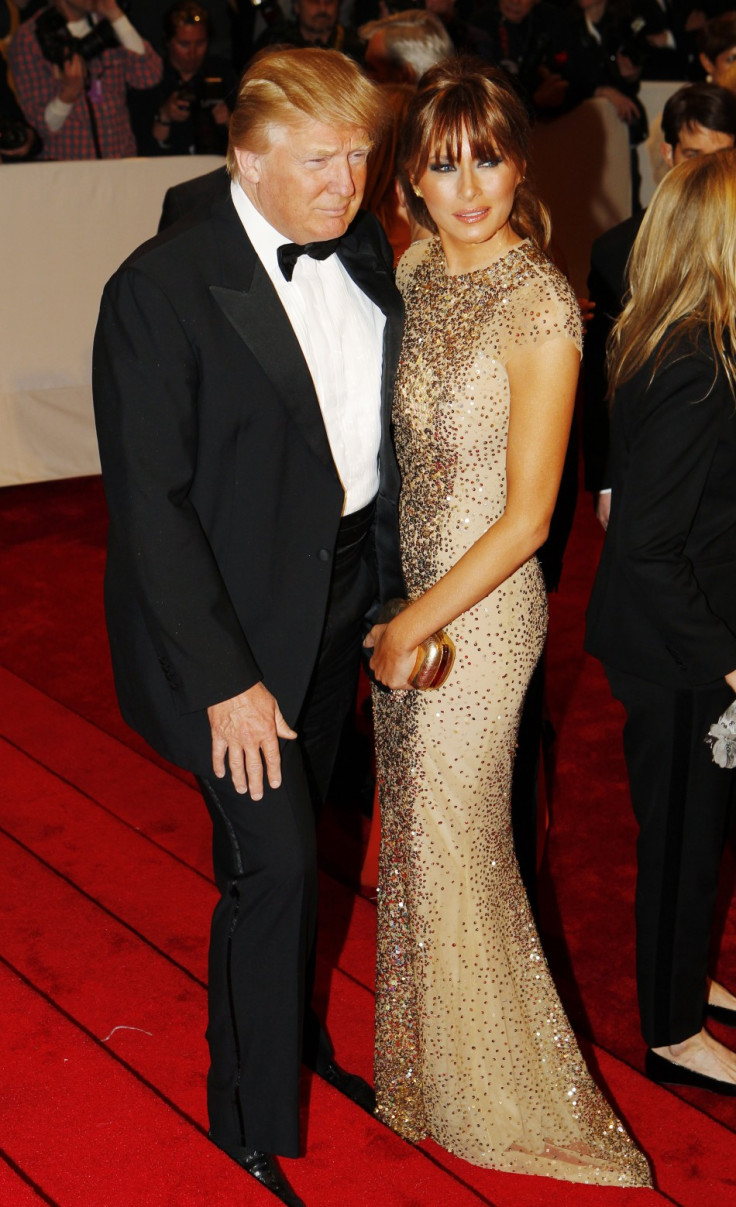 Melania Trump, former model and US presidential candidate Donald Trump's wife, has come out in support of her husband and insists there is no comparison between him and Nazi leader, Adolf Hitler.
Melania was asked by Du Jour magazine to respond to comedian Louis C K's letter to fans in March saying Trump's comments on temporarily banning the entry of Muslims into the United States was similar to the policies of Hitler. The interview was published on Tuesday (17 May).
"We know the truth," she told the magazine, adding: "He's not Hitler. He wants to help America. He wants to unite people. They think he doesn't but he does. Even with the Muslims, it's temporary.
"Maybe he needs to say it in a softer way," she agreed. "He doesn't go after religions. He feels like we need to know who's coming to this country. If not, we don't have a country. That's how he feels. We see how he is, and he wants to unite the country and bring people together and bring jobs back."
The interview followed the publication of a profile of Melania by journalist Julia Ioffe in GQ on 28 April. Times of Israel reported that Melania took to Facebook to call Ioffe's article "another example of the dishonest media and their disingenuous reporting," adding: "There are numerous inaccuracies in this article including certain statements about my family and claims on personal matters."
The article is said to have delved into the lives of Melania's family in Slovenia, her career as a model, and her relationship with Trump. Trump's supporters did not take kindly to the article and Ioffe was reportedly at the receiving end of their harassment.
"I'm getting phone calls from a blocked number that play Hitler's speeches when I pick up," Ioffe tweeted, and said it reminded her of racism her family faced in Russia more than 20 years ago.
Speaking about the report, Melania told Du Jour: "I have thick skin. It doesn't bother me if they write about me because I know who I am.
"But what right does the reporter have to go and dig in court in Slovenia in 1960 about my parents? They're private citizens. If they go after me, it's different. But to do that, it's a little bit nasty; it's a little bit mean."