Donald Trump would have 'no problem' speaking with North Korea's Kim Jong Un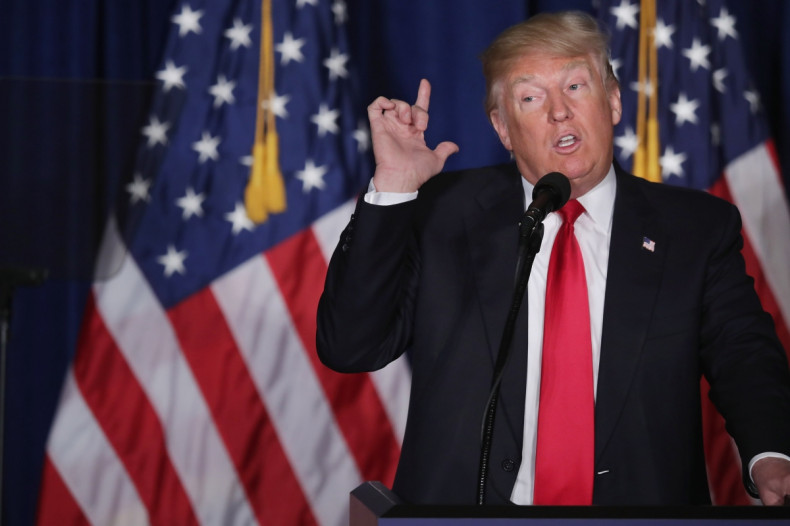 Presumptive GOP nominee Donald Trump said he would be willing to talk to North Korean leader, Kim Jong Un, in a bid to try to stop the country's nuclear program.
"I would speak to him. I would have no problem speaking to him," Trump told Reuters, though he refused to reveal what his strategy might entail.
But Trump also said – more in line with his typical stance on the North Korea problem – that he would heap pressure on China to get North Korea to change its ways: "Economically we have tremendous power over China," he noted.
The US has no formal diplomatic relations with North Korea and any attempt to contact the nation's officials occurs through officials of the Swedish embassy when necessary. American authorities have recently reached out through the embassy, in a bid to aid American college student Otto Warmbier, who was sentenced to 15 years hard labour after allegedly stealing a propaganda sign.
An adviser to Democratic presidential candidate, Hillary Clinton, slammed Trump's comments on North Korea, while also noting they came soon after his criticism of British Prime Minister David Cameron.
"Let me get this straight: Donald Trump insults the leader of our closest ally, then turns around and says he'd love to talk to Kim Jong Un?" asked Clinton's senior foreign policy adviser Jake Sullivan.
Trump has long touted himself as a pragmatic businessman who can talk to just about anyone he needs to in order to get the job done. He has even embraced Russian President Vladimir Putin as a leader he would "get along very well with." After Putin praised Trump in late 2015 as "bright and talented" and "the absolute leader of the presidential race," the billionaire acknowledged Putin's praise as a "great honour."
But it's a "bromance" that has not always served Trump well. An image of a giant mural depicting Trump and Putin kissing, along with the phrase "make everything great again," that adorns a Lithuanian barbecue joint, has gone viral with mostly negative comments on social network sites.
In other comments to Reuters, the GOP candidate said he would scrap the climate change accord reached in Paris.
Trump said he is "not a big fan" of the accord, which prescribes reductions in carbon emissions by more than 170 countries. He said he would want to renegotiate the deal because it treats the US unfairly and gives favorable treatment to countries like China.
"I will be looking at that very, very seriously, and at a minimum I will be renegotiating those agreements, at a minimum," he said. "And at a maximum I may do something else."