Real estate mogul turned politician Donald Trump officially became the Republican Party's presidential nominee on Tuesday 19 July, winning an overwhelming number of delegate votes at the Republican National Convention. Trump's chosen running mate, Indiana Governor Mike Pence, was unanimously chosen to be his vice presidential nominee.
Despite repeated attempts by a group of anti-Trump delegates to derail his nomination, Trump clinched the GOP's nomination with 1,725 delegates. The bombastic billionaire far surpassed the 1,237 delegates to nab the nomination; trailing behind was Texas Senator Ted Cruz, who amassed 475 delegates.
While Trump easily earned the necessary delegates, several delegate groups voted against his nomination. The District of Columbia did not vote a single delegate for Trump, instead putting their support behind Cruz and Ohio Governor John Kasich. However, the district's 19 delegates were previously bound to him, leading their vote to be largely symbolic.
Following the vote, chaos once again erupted on the RNC floor as the Alaska delegates contested the 28 votes for Trump. Alaska's delegate chairman insisted the state voted to give Cruz 12 of their votes per their state delegate rules. "We were never notified of anything different by the RNC. We were never consulted ... our attorney wasn't consulted. We were never told that you were going to miscount our votes tonight!" he argued.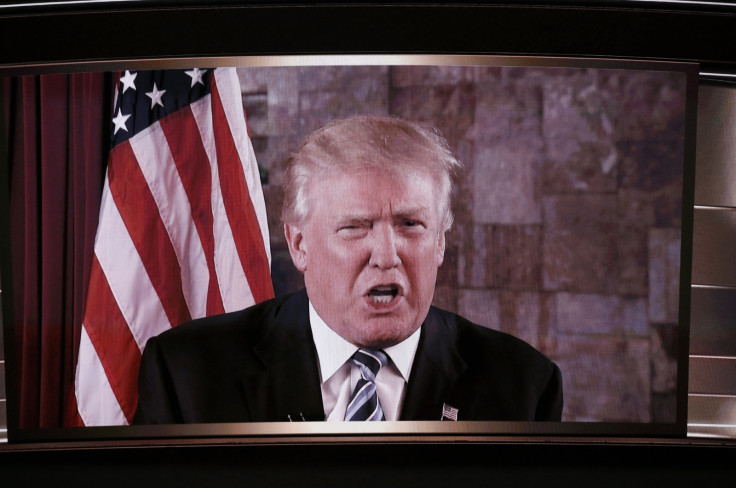 House Speaker Paul Ryan then asked the delegates if they wanted a poll, which they agreed to. However, the complaint was later dismissed by RNC chairman Reince Priebus, who noted that previously bound delegates in the state of Alaska are shifted over to the remaining candidate once other candidates drop out. Trump, therefore, kept his 28 delegates from Alaska.
After winning the party's nomination, Trump tweeted in celebration. "Such a great honour to be the Republican Nominee for President of the United States. I will work hard and never let you down! AMERICA FIRST!" he tweeted.
The Republican nominee later addressed the convention via video feed from Trump Tower. "I'm so proud to be your nominee," Trump said. "Together we've achieved historic results," he added as he promised to win the general election in November.
There are two days remaining of the Republican National Convention. The third night of the convention, called Make America First Again, will feature several speakers, including Florida Senator Marco Rubio, Texas Senator Ted Cruz, Trump's son Eric and vice presidential nominee Mike Pence. Trump is expected to speak during the final night of the convention, dubbed Make America One Again.