Since taking office more than two months ago, Donald Trump hasn't had the smoothest of rides, the man who boasted about being a 'dealmaker' hasn't succeeded so far.
In fact, he said that the US would 'win so much' they'd get 'tired of winning'.
If one is to judge Trump on his success rate so far, you'd say he's doing a lot of losing rather than winning.
Behind the scenes, he's had success with carmakers, businesses and small scale policies, but the headlines have been anything but cheery.
Russia
The question over Trump's involvement and connections with Russia have dogged him since before the election, and upon winning the White House, those connections have come under ever-growing scrutiny.
Several questions have been raised as to whether Russia attempted to meddle with the 2016 election and if Trump's associates colluded with Moscow.
Obamacare
Trump spent much of his election campaign promising to 'repeal and replace' Obamacare, the signature healthcare policy introduced by Barack Obama.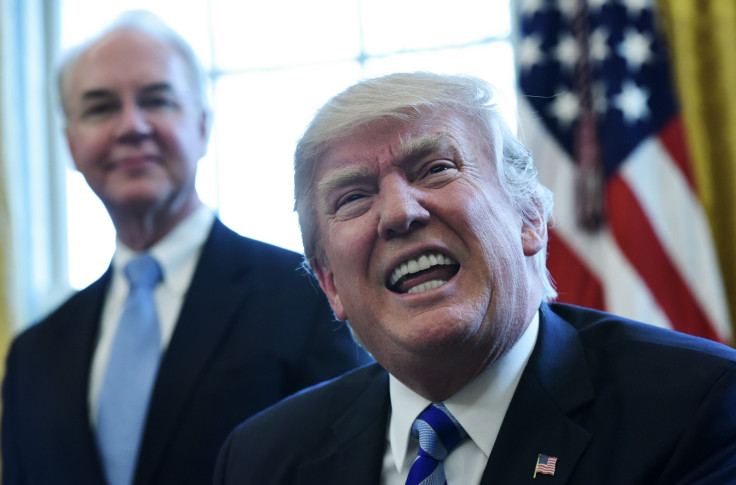 It was one of the very first executive orders that he signed and quickly set House Speaker Paul Ryan and the Republicans to work to create a new healthcare act.
With days to go, it became clear that divisions amongst the GOP would see the vote on the new bill fail, leading Paul Ryan to cancel the vote and see the act go up in flames.
Trump has said he hopes a new bill can be formulated, but if the stark GOP divisions remain, this is unlikely to be any time soon.
Travel ban
In December 2015, Trump called for a "total and complete shutdown of Muslims entering the United States."
Those words echoed amongst his supporters, but since taking office he has issued two travel bans which have both been shot down by courts across the US.
His repeated attempts to block people from some Muslim majority countries has sparked condemnation and admiration from different sectors of society.
Trump tweeted, "SEE YOU IN COURT" when the first ban was overruled by numerous judges.
And it is in court where Trump could have his very first piece of major success.
The Supreme Court
Ever since the death of Justice Antonin Scalia in February 2016, the fight over who would fill his seat has been a major political battle.
Obama failed to get his choice onto the court before leaving office thanks to opposition from Republicans, but now the tables have turned and the GOP majority makes things far easier for Trump to get his choice, Neil Gorsuch.
Republicans hold a 52-48 majority with 60 votes to end the 'filibuster'.
As of Monday afternoon, they had 56 votes, including four Democrats who are voting with them.
But they still don't have the numbers required to pass the vote, so a "nuclear option" can be used to lower the threshold needed to end debate.
Democrats, in the face of strong Republican opposition, did the same in 2013 to confirm lower court nominees.
Now Republicans, citing 2013 as a precedent, feel that it's their only choice. It would permanently nix the filibuster for Supreme Court nominees, essentially giving the party in power all the leverage and eliminating the Senate's tradition of needing at least some bipartisanship to advance such nominees.
Ultimately however, the appointment Gorsuch would be a win for Donald Trump. The president's first major success since entering the White House, something which will come as a relief to both him and Republicans who are concerned with flagging approval ratings.
And with one eye on the 2018 mid-terms, a win is needed to stave off Democratic threats which loom large in the wake of any anti-Trump backlash.