Donald Trump praises EU unity and says 'Brexit will be good' for UK
After criticising the EU, the US president has praised the union for keeping together as Brexit begins.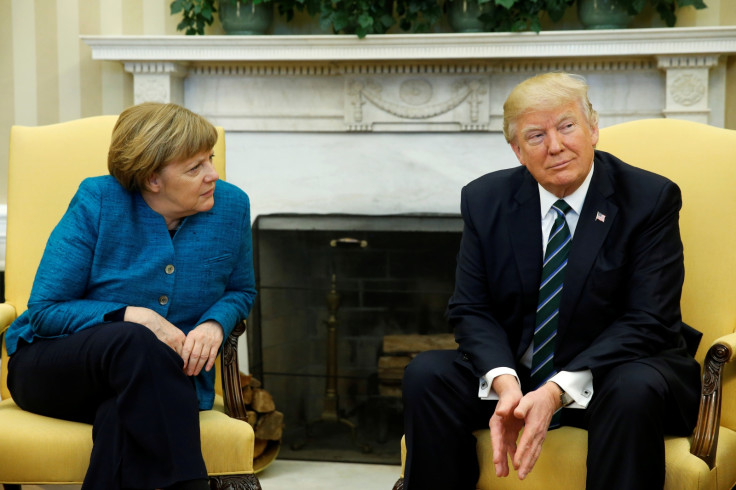 After previously criticising the makeup of the European Union, Donald Trump seems to have pivoted in a different direction.
While on the campaign trail, Trump lauded the Brexit result, saying that if he won that it would be 'Brexit, plus plus plus' and had several meetings with Nigel Farage, even suggesting that the former Ukip leader should become the UK's ambassador to the US.
But in a new interview with the Financial Times, the President signalled a change in opinion on the current state of play surrounding Brexit and the EU.
Trump had previously stated that he thought more nations would follow Britain out of the union, but in the FT interview, he felt that this may no longer be the case. He said: "I think Brexit is very good for the UK, it is going to be very good for [the] UK.
"I would have thought when it happened that more would follow, but I really think the European Union is getting their act together. It could be a very good thing for both."
He admitted that after the EU referendum in June, he thought that things would quickly fall apart but was impressed by Europe's unity.
He said: "If you would have asked me that the day after the election . . . I would have said, 'Yeah, it will start to come apart'. But they have done a very good job and — I am meeting with them very soon — they have done a very good job in bringing it back together."
"I actually think (Brexit) it is going to be a great deal for [the] UK, and I think it is going to be really, really good also for the European Union."
He also thought that the centre-ground in Europe was holding strong. Recent and upcoming elections have shown great promise in the polls for far right parties, but many have fallen at the final hurdle.
In the Netherlands last month, Geert Wilders' anti-Muslim PVV improved in the polls, but failed to get anywhere near what they had predicted in the days before the election.
Anti-immigrant Marine Le Pen is leading French polls for the first round, but they also show she is expected to lose in the second round.
Speaking about the possible success of Le Pen, Trump said: "I don't know what is going to happen. That's going to be an interesting race. I really don't know and I don't know her. I have never met her. It's going to be a very interesting election."
In Germany, the anti-immigrant AFD have been performing well in the polls, but a resurgence from the SPD and a solidified poll lead from Angela Merkel's CDU has seen the AFD dip into single figures for the first time in two years.
And after a series of trans-Atlantic verbal spars, Trump welcomed Merkel to the White House in late-March.
It is widely known that the pair have contrasting views on trade deals and immigration, and what was perceived to be a snub at a handshake lead many to think their meetings hadn't gone well, Trump said: "I had a great meeting with Chancellor Merkel. I had a great meeting with her, I really liked her. She said the same thing to me. I spoke to her two days ago. She said the same thing to me, we had a great meeting and the press doesn't get it."
© Copyright IBTimes 2023. All rights reserved.