Republican presidential candidate Donald Trump has praised Russian president Vladimir Putin, suggesting he is a better leader than US President Barack Obama.
In a live 'Commander in Chief Forum' hosted by NBC News, both Trump and his democrat rival Hillary Clinton were questioned separately about the military and national security at the event attended by US veterans.
Trump has previously praised Putin and took another opportunity to do so, stating: "If he says great things about me, I'm going to say great things about him.
"I've already said he is really very much of a leader, I mean you can say 'oh isn't that a terrible thing' ... the man has very strong control over a county, now it's a very different system and I don't happen to like the system but certainly in that system he has been a leader far more than our President has been a leader."
His comments will no doubt concern some, with his interview coming as news broke that a Russian fighter jet had flown within three metres of a US surveillance plane.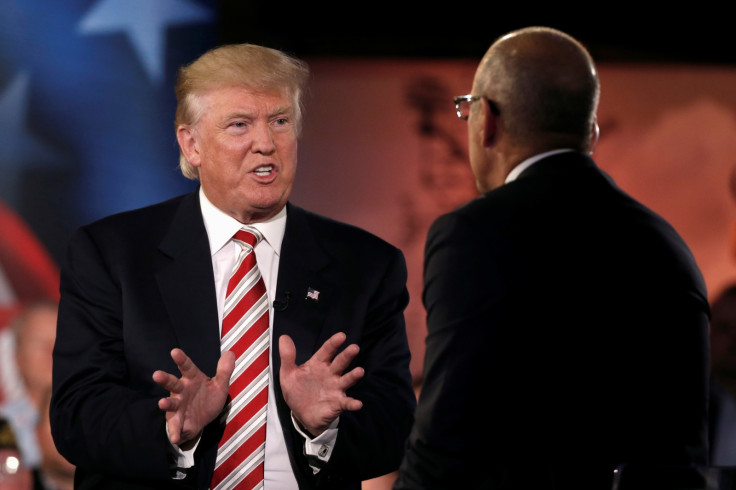 Trump had also previously caused concern over comments made about Russia when he suggested the country should hack into Clinton's emails to find the missing ones – stating at a press conference: "Russia, if you're listening, I hope you're able to find the 30,000 emails that are missing. I think you will probably be rewarded mightily by our press."
He also used the forum to hit out at the military under Obama.
"Well the generals under Barack Obama and Hillary Clinton have not been successful," he said.
"I think under the leadership of BO and HC the generals have been reduced to rubble, they have been reduced to a point where it's embarrassing for our country.
"You have a force of 30,000 or so people... and I can just see the great, as an example, General George Paton spinning in his grave as Isis we can't beat."
Trump and Clinton are set for their first head-to-head debate on 26 September.