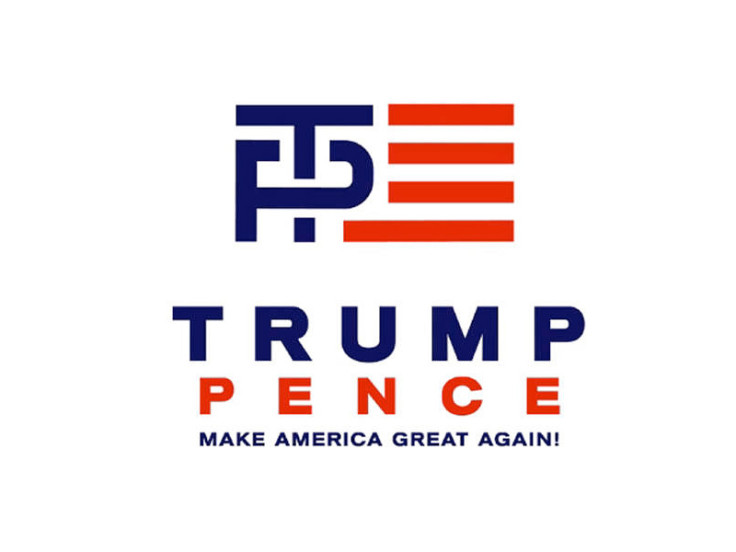 It didn't take long for the resounding Twitter guffaws to convince Donald Trump to switch his new logo with running mate Indiana governor Mike Pence. Critics chuckled that the original "TP" in the logo either seemed to be referring to "toilet paper" or to some kind of sex act.
In the original insignia, the "T" in Trump passes through the "P" in Pence as part of a flag image. The "flag" sits atop their names over Trump's slogan, "Make America Great Again".
Michigan Democratic representative John Dingell, who has one of the most amusing Twitter accounts on Capitol Hill, offered an early naughty interpretation of what T and P were up to.
"What is the T doing to that P?" he asked.
Florida Democratic congressman Alan Grayson had an idea about exactly what was happening. "This logo accurately represents what Trump-Pence will do to America," he tweeted.
One of the most memorable digs came from comedian Samantha Bee, the host of Full Frontal. She shared a GIF on Twitter in which the T repeatedly thrusts into the P, causing the bottom red stripe to bounce. It was captioned, "Breaking the mattress of America".
The Trump campaign's response was to quickly ditch the logo. The T and the P are no longer intertwined.
The latest fundraising email is now marked with a simple "TRUMP" above a "PENCE" (so that everyone knows who's on top).
"We have a number of logos," campaign spokesman Jason Miller explained to CNN. "The final one won't be unveiled until the convention."