Presumptive Republican presidential nominee Donald Trump apparently has at least one secret strategy to achieving business success - not paying bills. Hundreds of people have accused Trump of failing to pay them for their work.
Painters, carpenters, a plumber, 48 waiters, carpet-layers, dozens of bartenders, real-estate brokers and even a number of law firms say they been stiffed by Trump, who likes to boast about his business acumen.
Some of the law firms, ironically, defended him in lawsuits accusing him of failing to pay bills. The complaints were uncovered in an investigation by USA Today that pored over lawsuits, liens, judgements and government filings involving Trump.
Though Trump touts himself as a champion of the working class, ordinary American working men and small business owners launched many of the 3,500 lawsuits against him over the past 30 years.
Trump's companies have also been cited for 24 violations of the Fair Labor Standards Act since 2005 for failing to pay overtime or minimum wage, according to US Department of Labor data, the newspaper also reports.
Besides the lawsuits, the review found more than 200 mechanics' liens — filed by contractors and employees against Trump, his companies or his properties claiming they were owed money for their work — that dated back to the 1980s.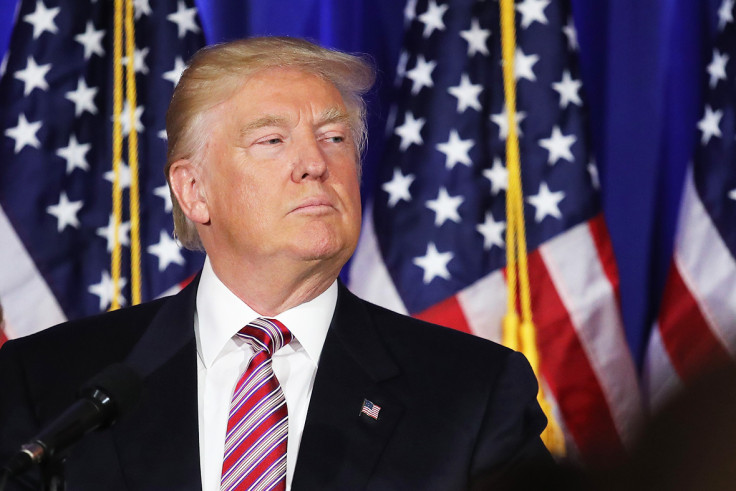 Trump corporation often overwhelmed the court actions, outlasting the battles by smaller companies with fewer resources until they gave up, settled for less, or were even forced to declare bankruptcy. Trump insisted in an interview that when a company or worker he hires isn't paid fully, it's because The Trump Organisation was unhappy with the work.
"Let's say that they do a job that's not good, or a job that they didn't finish, or a job that was way late. I'll deduct from their contract, absolutely," Trump said. "That's what the country should be doing."
But the unusual pattern raises concerns about Trump's judgement or his behaviour, noted observers., saying he is either coning several small businessmen, or he is a very bad judge of quality contractors and workers.
In one case, Trump refused to pay the final 20% of a $400,000 bill for cabinet construction by the the Edward J. Friel Company at Harrah's casino at Trump Plaza in 1984. Trump said he wouldn't pay because the work was inferior — then he said the contractor could work on future Trump projects.
"Wait a minute," the owner's son Paul Friel told USA Today. "Why would the Trump family want a company who they say does inferior work to work for them in the future?"
The Edward J. Friel Company filed for bankruptcy in 1989.
Trump told the newspaper: "Well, see here's the thing. You're talking about, what, 30 years ago?"
In May 2016, Trump Miami Resort Management LLC settled with 48 servers at the candidate's Miami golf resort, for failure to pay overtime for a special event. The settlements averaged about $800 for each worker and as high as $3,000 for one, according to court records.
"Trump could have settled it right off the bat, but they wanted to fight it out, that's their MO," said the lawyer who represented the workers. "They're known for their aggressiveness."