Donald Trump has said that he will work closely with Nato allies to defeat the Islamic State (Isis) if he wins the US presidential election in November. The Republican presidential nominee's remarks come just months after he sent alarm bells ringing in Europe after he branded the Western military alliance "obsolete" and raised questions about automatically defending Nato allies if they are attacked.
Speaking in Youngstown, Ohio on Monday (15 August), Trump said he would launch a multi-front "military, cyber and financial" offensive in a bid to defeat IS (Daesh). "We will also work closely with Nato on this new mission," the GOP nominee said as he set out how a Trump administration "will defeat radical Islamic terrorism."
The New York businessman appeared to credit himself for prodding Nato to focus its attention on the threat of terrorism. "I had previously said that Nato was obsolete because it failed to deal adequately with terrorism; since my comments they have changed their policy and now have a new division focused on terror threats," he said, adding that the apparent development is "very, very good."
In fact, Nato established a Defence Against Terrorism programme in 2004, according to the Associated Press (AP). The 28-nation alliance's efforts in Iraq were already under discussion when Trump criticised Nato.
During his speech in the swing state of Ohio, Trump blamed "disastrous" decisions by Obama and political foe Hillary Clinton for the rise of IS (Daesh). Trump accused Clinton of lacking the "mental and physical stamina" to take on IS and called for an "extreme" ideological vetting of immigrants seeking entry into the US.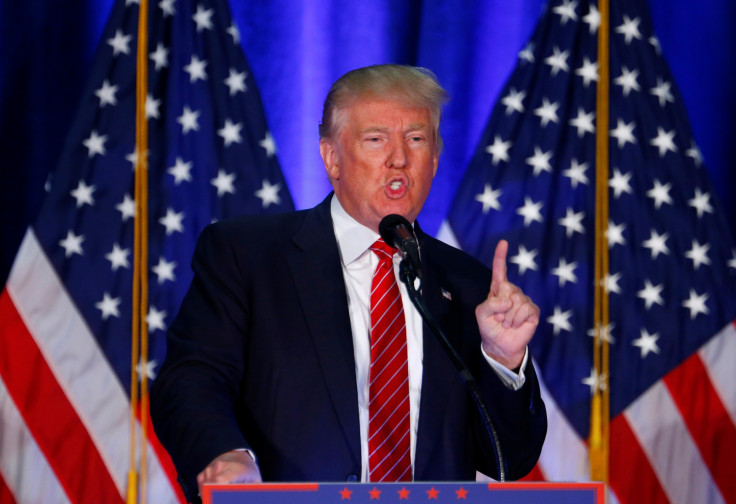 Trump's latest remarks are "tacit concessions to his critics," Washington Post opinion writer Charles Lane said on the Special Report with Bret Baier. "The whole thing is revealing in it is backtracking. He is backtracking on the original Muslim ban, and now is sort of recasting it as extreme vetting based on values," said Lane.
"Same as Nato, which he disparaged over and over again, and now he's talking about how great Nato is," Lane added. "He can say what he wants, but all of that is a result of the negative blowback his campaign suffered because of those previous statements."
In an editorial, the Wall Street Journal (WSJ) called on Trump to either complete a turnaround or step aside as the Republican party's presidential nominee. "If they can't get Mr Trump to change his act by Labor Day, the GOP will have no choice but to write off the nominee as hopeless and focus on salvaging the Senate and House and other down-ballot races," the editorial said.
"As for Mr Trump, he needs to stop blaming everyone else and decide if he wants to behave like someone who wants to be President – or turn the nomination over to Mike Pence."