Donald Trump set to make speech in Arizona about illegal immigration
Republican candidate maintains he is not softening on on the topic which he will address on Wednesday.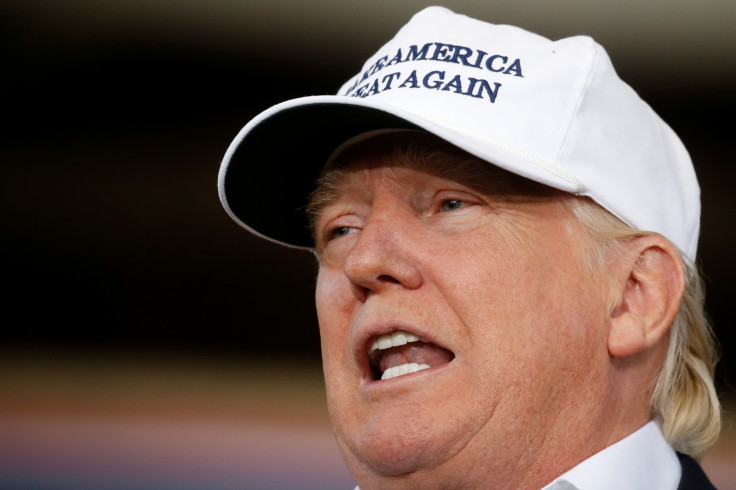 Republican presidential nominee Donald Trump has said he will be making a speech on illegal immigration on Wednesday (31 August) in Arizona. The announcement follows questions regarding Trump's apparent softening on immigration in the last week.
"I will be making a major speech on ILLEGAL IMMIGRATION on Wednesday in the GREAT State of Arizona. Big crowds, looking for a larger venue," Trump tweeted. The bombastic real estate mogul turned politician was scheduled to give a speech on illegal immigration last week, but his campaign postponed the remarks, CNN reported.
Trump has appeared to shift his focus to illegal immigration, but has maintained that he is not flip-flopping on the issue.
On Saturday (27 August), Trump appeared at Iowa Senator Joni Ernst's Roast and Ride even in Des Moines and said he would focus on deporting criminals, not the 11 million undocumented immigrants in the US, ABC News reported.
"On Day One, I am going to begin swiftly removing criminal illegal immigrants from this country," he said. Trump has, however, remained consistent on several points concerning illegal immigration, CNN reported. He maintains he will build a US-Mexico border wall and approves of "extreme vetting" of any incoming immigrants.
Trump vowed during the GOP primary to deport millions of undocumented immigrants with a "deportation force". In September 2015, Trump even claimed it would take his presidency up to two years to deport the estimated 11 to 12 million undocumented immigrants in the US, CBS News reported.
However, last week during a town hall hosted by Sean Hannity on Fox News, he signalled he was open to providing a pathway to legalisation for some undocumented immigrants.
Trump said there would be "no amnesty" for undocumented immigrants but suggested he would be willing to "work with" the undocumented community. He then reversed course during an interview with CNN on Thursday (25 August).
When asked by CNN's Anderson Cooper whether he would deport undocumented immigrants who lived in the US peacefully but without papers, Trump said: "There is a very good chance the answer could be yes. We're going to see what happens." Trump added that there would be no path to legalisation unless people left the country, came back and began paying taxes.
© Copyright IBTimes 2023. All rights reserved.