Donald Trump's fixed Walk of Fame star gets special security protection
The star had been vandalised during his presidential election campaign.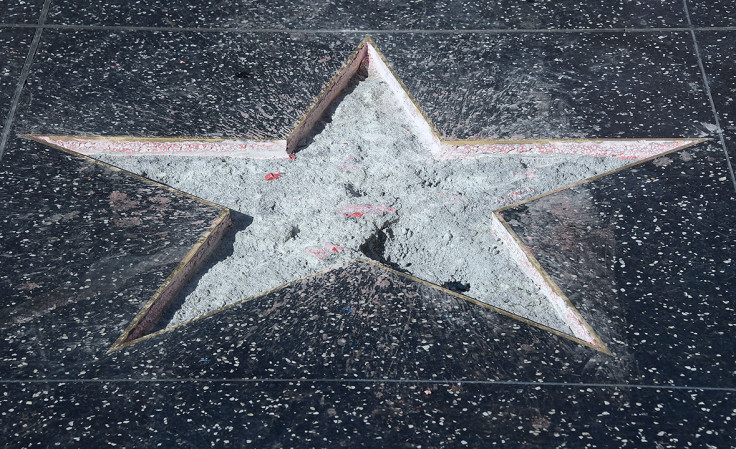 President-elect Donald Trump's restored star on the walk of fame is currently under special protection.
The star, which is located between Highland Avenue and Orange Drive, was defaced during the presidential election campaign, with damage caused by a sledgehammer.
It has now been restored, after being taped off during the remainder of the campaign, but the security protection around the piece of pavement remains in place, TMZ reported.
Authorities reported there would be two Los Angeles police officers on duty round the clock, with a patrol car also nearby.
And tourists on the walk of fame still couldn't get anywhere near the star as recently as Wednesday (23 November) as it had been taped off to keep people at a distance – and the Hollywood Chamber of Commerce, which maintains the Walk of Fame, has said when or if the barrier will come down.
In addition, there is reported to be a security camera trained solely on Trump's star to deter any other vandals from trying to destroy or damage the star, while private security companies have also been told to keep an eye out for suspicious activity in the area.
Trump's controversial rhetoric during the election campaign caused a lot of people to speak out against him during the campaign, and his election prompted days of protests in cities across the US including New York and Los Angeles.
Crowds at these protests had carried signs reading "not my president" and protested against Trump's anti-Muslim statements.
© Copyright IBTimes 2023. All rights reserved.