Tory grandee Lord Heseltine has publicly questioned whether Boris Johnson has the "judgement" to lead the Conservative party, following his "extraordinary utterances" over the course of the EU referendum campaign.
With little over five weeks to go before voters head to the polls on 23 June, Heseltine's attack on the former mayor of London marked ever-sharper exchanges within Tory ranks over the EU. Johnson came in for strong criticism over the weekend after drawing parallels between EU integration and Hitler's efforts to conquer Europe.
Conservative former deputy prime minister, Michael Heseltine, said he would be "very surprised" if Johnson were to become the party leader. "I think that every time he makes one of these extraordinary utterances, people in the Conservative Party will question whether he now has the judgement for that role," the Remain campaigner said.
He added that he would be "very surprised" if Johnson were to become leader of the Conservative party in the future. Speaking to the BBC, the 83-year-old said he felt Johnson had gone too far, after recently suggesting the EU was pursuing a similar goal to Hitler by trying to establish a superstate, albeit through "different methods".
"When he (Boris Johnson) starts invoking the memories of Hitler, that has crossed the bounds of domestic debate," Heseltine said.
"It was about the most manic nationalist aggressive destruction on a scale unprecedented in human history. It was about the persecution of the Jews. A calculated decision to persecute the Jews on a massive scale – that was what he wanted to do. He believed in it.
"The idea that a serious British politician can in any way invoke that memory, I find, frankly, I had better contain my language."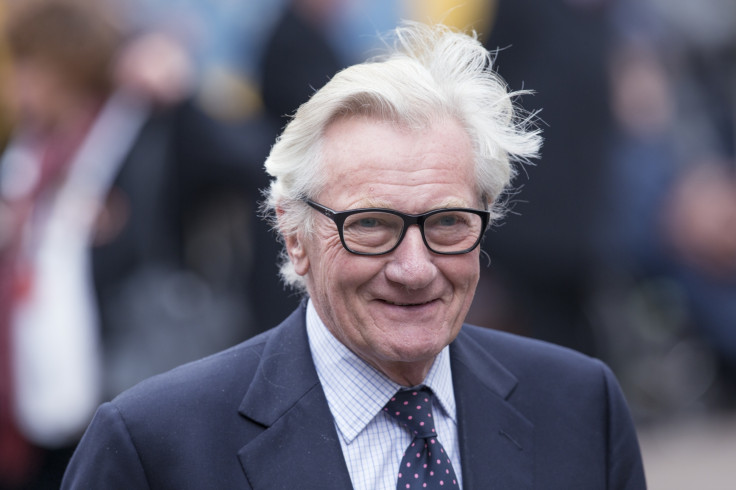 Heseltine also lamented the course of the EU referendum campaign, saying that the debate is "descending into an extraordinarily nasty situation". Brushing off the blue-on-blue criticism, a spokesman for Johnson said: "What matters here are the arguments. The British people want to hear debate – they aren't interested in personality politics or personal attacks. Let's get on and discuss the issues."
Escalating the war of words within Tory ranks, a bullish Johnson seized on David Cameron's comments after he claimed a Brexit would be playing into the hands of Russia and Isis. "It is worth asking the question: who would be happy if we left? Putin might be happy, I suspect al-Baghdadi might be happy," said Cameron.
Johnson felt the link between Brexit campaigners and Isis and Putin went too far. He responded: "To suggest that campaigners for freedom and democracy in this country are allies with [Isis] and Putin... I don't normally take offence, but others might take offence."