Donald Trump on Xi Jinping's power grab: 'I think it's great'
"Maybe we'll have to give that a shot some day," the US president reportedly said.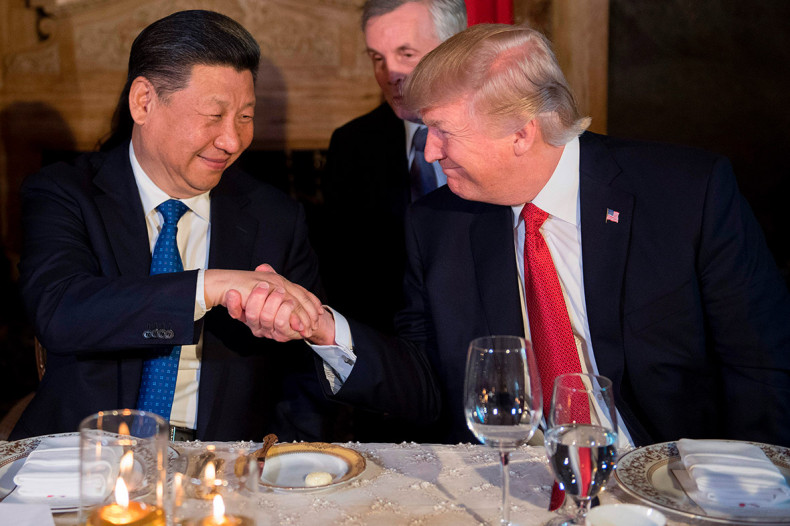 US President Donald Trump has made an admiring remark about his Chinese counterpart's recent consolidation of power which allowed the latter to retain his presidency beyond two terms. The American leader reportedly went on to say he could one day give a shot at Xi Jinping's move in his own country.
Trump made the controversial remarks during a closed-door session during a Republican donors conference in Florida and the CNN had obtained the recording of his comments. The president was speaking inside a ballroom at the Mar-a-Lago estate during a lunch.
"Don't forget China's great and Xi is a great gentleman. He's now president for life," Trump told the Republican Republican backers who responded with a rousing laughter.
He followed up: "And look, he was able to do that. I think it's great. Maybe we'll have to give that a shot some day."
Recently, China's ruling communist party had announced it is set to make sweeping changes to its rules to allow the president and vice president to stay on for more than two consecutive terms, meaning President Xi Jinping could end up being in power well beyond 2023.
Shortly after the news about the presidential term extension surfaced, the state news agency Xinhua also carried another report which said that the Central Committee is proposing to insert "Xi Jinping Thought on Socialism with Chinese Characteristics for a New Era" into the constitution.
Xi, 64, was elected again as the party chief in October 2017, allowing him a second five-year term. That in itself was a sharp elevation, placing him on par with China's most powerful leaders of the past, Mao Zedong and Deng Xiaoping.
The sudden move surprised the world and even stark comparisons with North Korea were brought to compare Xi's power grab. Speaking about the latest turn of events, Trump described Xi as "the most powerful president in 100 years, you know, person in 100 years in China".
There have been widespread concerns among Chinese activists and critics of the government that world nations have not rallied against Xi's step enough. Trump's latest remarks are only set to make the matters worse.
The White House, which has been habituated to defend the president's brash and prepared comments, has not yet released any statement on the matter and is yet to respond. In the freewheeling remarks, Trump touched on several topics ranging from Attorney General Jeff Sessions to his presidential contender Hillary Clinton to former president George W Bush.