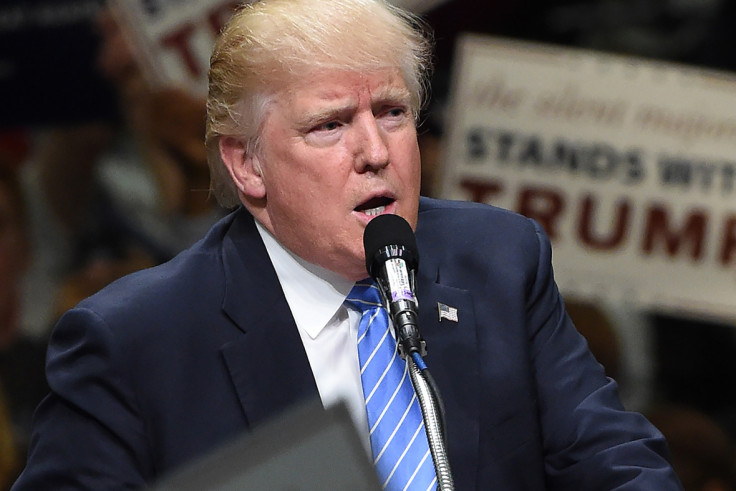 Donald Trump had an unfortunate encounter with a fly when it flew into his hair during a rally, appearing to be reluctant to leave the GOP candidate's famous locks.
The insect landed on Trump's hair during a speech on Wednesday (25 May) in Anaheim, California, making itself very comfortable and stealing some of Trump's limelight.
Despite the fly wandering around on Trump's head as he spoke about the "great security and borders" the US needs, the GOP candidate made no attempt to bat the bug away – appearing not to notice his campaign had gained a new follower.
The winged intruder was quick to hit social media, with one Twitter user referring to the Republican presumptive presidential nominee as "lord of the flies", while several compared the incident to Democrat hopeful Bernie Sanders's bird.
Sanders had been joined on stage by a tiny bird during a speech he made in Portland, prompting the hasthtag #BirdieSanders on Twitter.
"Bernie gets birds, Trump gets flies," one Twitter user wrote of the unfortunate fly encounter.
Some people seemed worried the fly was unable to leave Trump's hair, with one commenting "Please, Mr. President, send in a team to rescue that poor fly still stuck in Donald Trump's hair".
Fly-gate didn't stop Trump's speech for a second – and the presidential hopeful is gaining increasing support as he moved narrowly ahead of Democrat frontrunner Hillary Clinton in the polls this week.