Donald Trump's rhetoric on Nafta harms the very oil industry he claims to champion
The US president claims to be pro oil - yet his criticism of free-trade agreements dents confidence in a cross-border industry.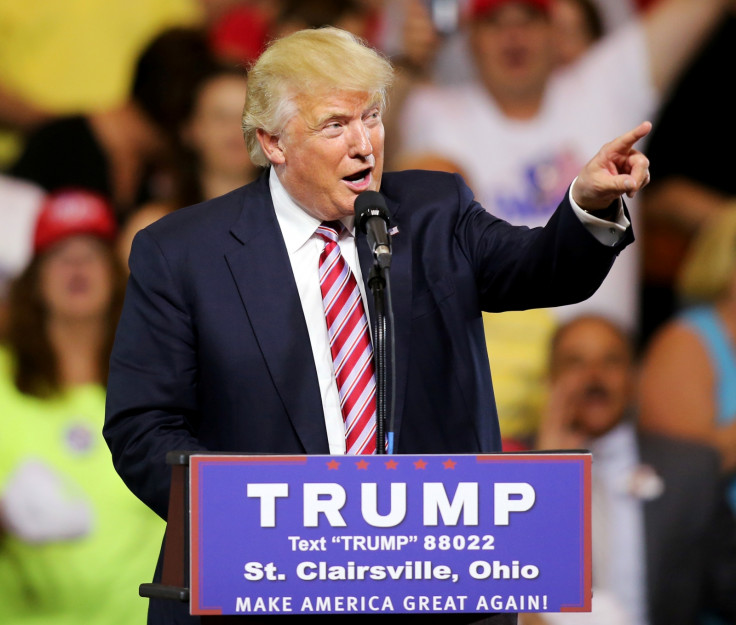 There is never a good time to tinker with long-established trading agreements. But if there was any such thing as a really bad time, the oil and gas industry believes US President Donald Trump has found it via his bid to fiddle with the North Atlantic Free Trade Agreement (Nafta) enforced by Canada, Mexico and the US in January 1994.
The White House has recently taken shots at Canada over everything from lumber to milk exports, and on Mexico for its low-cost manufacturing base, using Nafta as a pretext. Don't even mention 'the wall'. Should Nafta unravel or end up being renegotiated and Trump squares up against partners in Mexico and Canada, the oil and gas industry – in the midst of its own downturn – is bound to feel the heat more than other sectors.
For decades, pre-dating the existence of Nafta, Canada has exported copious amount of crude oil to its largest trading partner, the US. Mexico has done likewise, but, given its inferior refining infrastructure, it actually imports refined US petroleum products.
Prior to leaving the White House, faced with burgeoning US oil production and the need to placate Republicans, former President Barack Obama greenlighted crude exports. That means the US is now both a customer of, and competing exporter of, crude oil with Canada and Mexico.
Donald's 'crude' neighbourhood
The spirit of private enterprise dominates the Canadian and American oil and gas industry, and as such companies from both countries have investments in either market, as well as in Mexico.
In 2014, Mexico started making good on its promise of liberalisation, ending the dominance of state-owned oil company PEMEX and courting foreign direct investment in the "neighbourhood" and beyond.
Paradoxically, Trump's current rhetoric on ripping up Nafta and his claim to be a champion of the oil and gas business seem to be at odds with his pro-oil stance, says Donald Moe, Senior Vice President of Markets at Alberta, Canada-based MEG Energy.
"Canadians would like an integrated market; if Trump changes that balance it would be detrimental to both US and Canada, particularly during the current market conditions. Underlying production growth is courtesy of shale and cost of production is substantially lower. It demands more cooperation not barriers," Moe told the 2017 Baker & McKenzie Oil & Gas Institute.
Carla Gabriela Gonzalez, Executive Secretary of Mexico's National Hydrocarbons Commission, said: "We are seeing increasing interest from US companies for oil and gas exploration. Mexico is honouring its commitment in opening up our oil and gas industry. At least, no one can accuse us of being protectionist."
Not a win-win but 'lose-lose' rhetoric
While Gonzalez offered no comment on Trump's Nafta stance, other Institute delegates with a knowhow of Mexico didn't hold back. Benjamin Torres-Barron, Partner at Baker & McKenzie's Mexico City office, told IBTimes UK it would be hard to find a winning argument.
"Current US rhetoric at a time like this doesn't make any sense. Of course, Mexico would lose, but the US would be shooting itself in the foot. What is at stake is the interest of US entities in Mexico. Any tinkering would impact goods and services, especially in the natural gas and fuels market from an energy perspective."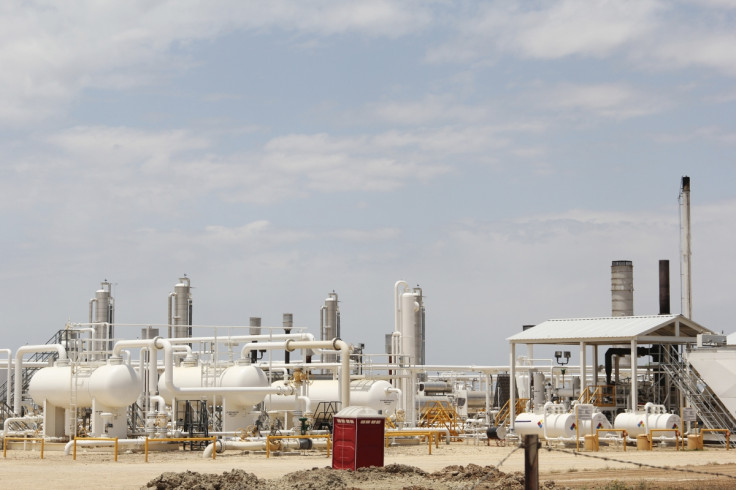 Mexico imports around 4.2 billion cubic feet (bcf) of American natural gas per day, according to the country's US Energy Information Administration, and analysts in Houston say it could get to 5.1 bcf in the near future.
The underlying economic argument is that US sales of gas to Mexico are also keeping depressed American natural gas prices from sliding even lower. "The pricing outlook for the oil and gas market is uncertain, so if there is a pro-oil administration in Washington DC, they should recognise the macroclimate," Torres-Baron adds.
Furthermore, he cautions protectionism and populism are exclusive to the US. "There are elections due in Mexico. What if the country chooses a hardliner who offers ill-advised short-term economic policies, cancels all ongoing market reforms – it will be a catastrophe and not just for Mexico."
On a lighter note, Torres-Barron says it's the middle bit of North America that's the problem. "The Canadian-Mexican relationship is very healthy. There is significant investment by Canadian companies in Mexico's pipeline industry and in the power industry. Furthermore, there is growing some upstream [oil and gas exploration] interest. I don't think there is any tension between Mexico and Canada."
Separate politics from substance
While these are concerning times for the oil and gas business and the wider economies of Canada, Mexico and the US, people must recognise that there are really "two levels" of Nafta, says James O'Brien, Chair of international law firm Baker & McKenzie's Global Energy, Mining & Infrastructure Practice Group.
"There's a political level and a substance level. There were promises made by Trump about Nafta on his campaign, and those promises will have to be kept, especially as some of his core base is already feeling he's let them down.
"There's probably a very good argument that Nafta doesn't need more changes. Frankly you have got an open market that trades well. However, some political tension is inevitable."
"In Canada you have a liberal government that is really not pro-energy, in the US it's what can be defined on paper as a pro-business, pro-energy government and in Mexico you have a market reforms-driven government that is very concerned about insuring the continued success of the Mexican energy industry."
The White House simply cannot rip up the statute book unilaterally. "The other concern is the instability of the tax regime in the US, not just the prospect of renegotiation of Nafta, and you have to be concerned about what this means for the three countries."
At the heart of the discourse is an unassailable 'crude' truth that politicians of all stripes privately recognise in all three countries, even if they don't shout it out on the megaphone, O'Brien adds.
"That's the basic functioning of the petroleum economy – which is global – so all three countries might have different views on how they perceive the oil and gas business, but they don't really have enough influence over it whereby which they can affect it among themselves."
Furthermore, when it comes to Trump, there hasn't been much of a change, even though there has been a lot of talk about change on most counts. "From the perspective of most energy project sponsors in North America, believe it or not – the world before Trump came into office and where it is now is the same today as it was then, even though people are talking about things as extreme as the renegotiation of Nafta."
Where things go from here would impact the future of a multibillion dollar industry that's put the 'cross' in cross-border North American trading more than any other sector.
---
Gaurav Sharma is the Business Editor of IBTimes UK. He has been a financial journalist for over 15 years, with a core specialisation in macroeconomics and commodities. Follow Gaurav on Twitter.
---
© Copyright IBTimes 2023. All rights reserved.