A €100bn Brexit bill: Who do you think you are kidding Mr Juncker?
Brexit bill is about settling accounts, not scores – despite quarrel between "bloody difficult woman" and eurocratic oaf.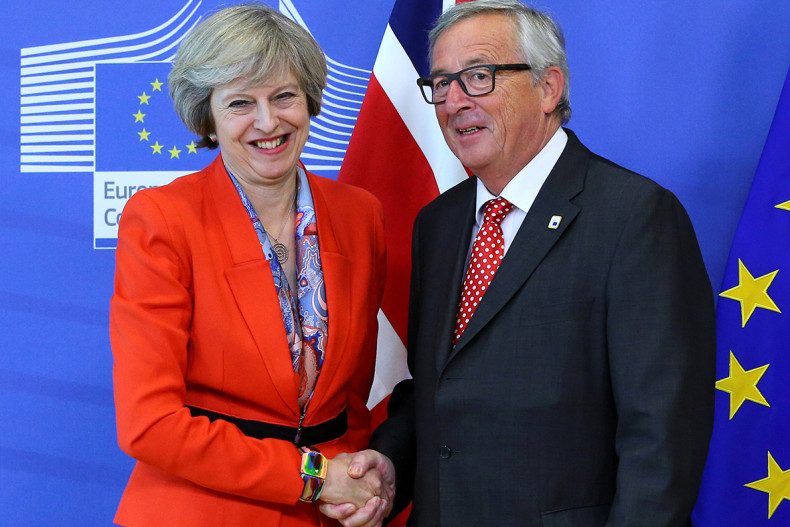 It seems the Brexit bill is rapidly rising from the €50bn (£42.2bn) first touted in 2016 as the UK's outstanding commitment, when it comes to settling accounts before it exits the European Union. That's because these days it's more about settling political scores than accounts.
Enter the lifelong eurocratic oaf called Jean Claude Juncker, who has known precious little in life than the fine workings of Brussels, with the official title of President of the European Union. He will not put a figure to the UK's Brexit bill because, quite frankly without a proper costing and budgetary analysis, his underlings cannot provide him one. That has not yet been done.
So in order to settle political scores against those pesky Brits who've thrown a spanner in the bureaucratic works of a sclerotic economic bloc that gives Jucker his sense of importance (and has done so since 2004), his officials, if not the man himself, allegedly do the next best thing.
Something Sir Humphrey Appleby – a fictitious Whitehall bureaucrat in the BBC classic sitcom Yes Minister – would often do; partake in leaks carefully planted in sympathetic newspapers to put his minister – the egregious Jim Hacker in a tight spot.
Now one such newspaper, the Financial Times, has come up with its own take on the Brexit bill based on stern demands "from France and Germany" and "sources" in Brussels.
The paper's headline on Wednesday (3 May) screams that the Brexit bill could be €100bn but, three paragraphs down the line, acknowledges it actually won't be that high, but a bit higher than Juncker's demand of €60bn.
However, hang on a minute, based on the "FT calculations" or should we say iffy calculations and that of a think tank, as cited later on in the piece, the figure could be as low as €42bn to €65bn. Sidestep the FT's click-baiting via a sensationalist headline and leaks from Juncker's crew, and make way for the UK's "bloody difficult woman" aka. Prime Minister Theresa May.
At least that's the title she prefers these days following, what some say, a bloody difficult dinner with Juncker last week. Asking the great British public for a stronger mandate via a General Election on 8 June, May says she'll be the UK's opening batsman, or batswoman, and canny skipper rolled into one.
Some on her feisty team suggest the UK doesn't "need to pay anything" and can just walk out of the EU in 2019, which is about as daft as the €100bn demand projection. Both sides have a problematic hole. Brussels has a budgetary hole, with the UK being the second largest net contributor to the EU after Germany.
London needs to dig itself out of a Brexit shaped hole so it can – in the words of May – "get on with the job" of inking trade deals with Canada and New Zealand, and quite a few countries in between. A compromise has to, and will be found.
A Game of Groans
With figures ranging from €50bn to €100bn being bandied about, a spokesperson for the European Commission told IBTimes UK that no figure has been "officially" conveyed yet to the UK government. Brexit Secretary David Davis also confirmed in an ITV interview he had "not seen" any official numbers, adding that "We will not be paying €100bn."
Instead, Davis said the UK would pay what is legally due in line with the government's interpretation of EU rights and obligations, and not just "what the EU wants". However, weekend reports, again based on knowledgeable "sources", suggest demands from countries such as France and Poland are piling up for UK contributions to EU farm subsidies.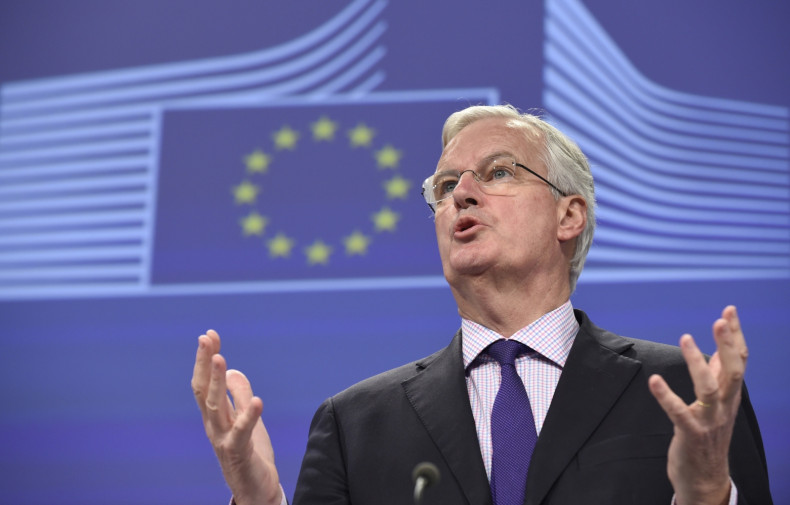 Some reports suggest the EU might even deny the UK a share of the common bloc's assets – such as buildings and bank deposits – which, among others factors of discord, would 100% ensure that the tussle ends up in a court of law that neither party wants.
So far EU's chief negotiator Michel Barnier, the man who allegedly hates the City of London, hasn't nailed a firm figure on the final Brexit bill himself.
All he has said is that there was no desire to punish the UK but "accounts must be settled" despite some difficult and painful days ahead. To quote Barnier: "There is no Brexit bill. The final settlement is all about settling the accounts."
But for Jucker and May, these days it's more about settling scores. It'll be a while yet before the level of hot air subsides, but neither will Brussels charge London €100bn, nor will the latter walk away free without paying a sum that both parties will come to an agreement over. Till then brace yourself for exaggerated Brexit arithmetic and aggressive newspaper sales pitches.
---
Gaurav Sharma is the Business Editor of IBTimes UK. He has been a financial journalist for over 15 years, with a core specialisation in macroeconomics and commodities. Follow Gaurav on Twitter.
---