In a US political first, Republican presidential nominee Donald Trump has viciously turned on his own party, throwing his candidacy and the very future of the GOP into serious jeopardy, according to experts.
In a Twitter tirade, Trump hailed the loyalty of the Democratic Party over GOP loyalty. He even touted "crooked Hillary" Clinton as less "difficult" than "disloyal" Republicans.
"They come at you from all sides," Trump tweeted about Republicans. "They don't know how to win. I will teach them."
The rupture between Trump and the party that nominated him was triggered by defections from prominent Republicans after Trump was caught on tape boasting of grabbing women by their genitals.
Trump has now said that he is finally free of Republican "shackles" to run his campaign exactly the way he wants to.
Washington Post political analyst Chris Cillizza wrote that in two decades covering US politics: "I can say without hesitation I have NEVER seen anything close to this. And I expect I never will again."
As Trump implodes in the polls, experts warn that he could take the entire Republican Party down with him.
"The GOP has a suicide bomber as their nominee," Texas-based political consultant Matt Mackowiak told USA Today. "The brand damage Trump may do to the GOP could last an entire generation," he added.
Republican strategist Ryan Williams, a former aide to Republican candidate Mitt Romney who has not supported Trump, predicts that Trump will lose the presidential election and, "unfortunately, hurt several" down-ballot Republicans.
"The fissures in the party will extend long beyond Election Day, and it's going to be extremely difficult to unite the Republican coalition going forward," Williams told ABC News.
Williams predicted Trump will be "mad like a wounded animal after the election, just looking for the next thing to go after."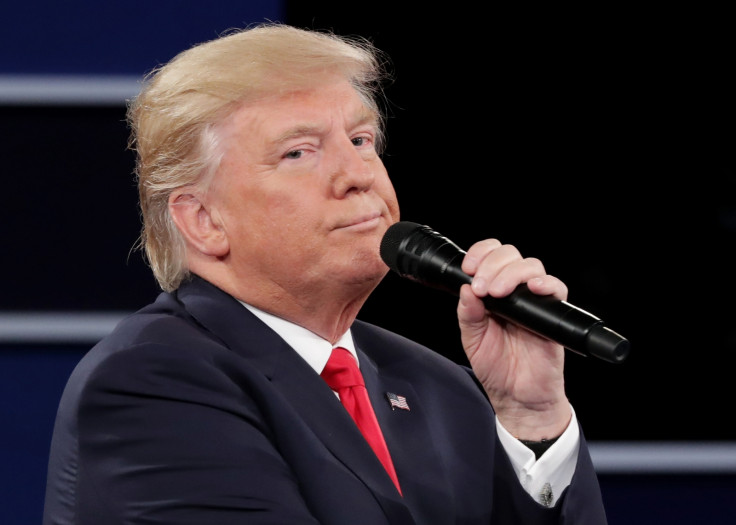 Cillizza said the rift between Trump and the GOP appears to be the "Breitbart-ization of Trump's campaign, adopting a strategy of full-on attack against everyone who doesn't see the world as he does — including Republicans."
Cillizza was referring to the alt-right Breitbart online site. Steve Bannon, a long-time executive of Breitbart is a top adviser to Trump and has been a frequent critic of the current Republican leadership.
"Trump is effectively turning the guns on his own troops, a move that might be personally satisfying to him but that will result in near-certain carnage for lots of Republicans," said Cilizza.
"We're entering a phase right now where, at least for the Republican Party, it is going to be every man for himself and every woman for herself," warned John Hudak, a political scientist and senior fellow at the Brookings Institution.
Trump went after "weak and ineffective" House Speaker Paul Ryan after Ryan said he could no longer defend Trump in the wake of his lewd comments about women. Trump also attacked "foul mouthed" Arizona Senator John McCain.
But he also complained that it is "hard to do well" when "Paul Ryan and others give zero support!"