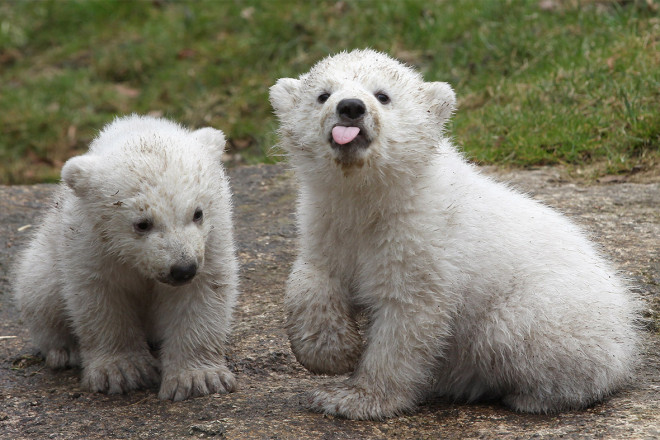 Thousands of pounds of donations were wrongly sent to Unicef and the World Wildlife Fund instead of Cancer Research UK as part of the #nomakeupselfie craze.
The craze, which saw hundreds of women taking pictures of themselves without any make-up, raised £8 million for Cancer Research UK.
But unfortunately there were discrepancies along the way as some donations were sent to the wrong charity by mistake.
For those who texted 'DONATE' rather than 'BEAT', over £18,000 was wrongly given to Unicef, according to a BBC report.
The reply from the WWF said: "Thank you for choosing an adorable polar bear.
"We will call you today to set up your adoption."
The WWF said no donations were taken from people who had sent the texts.
Mike Flynn, director of individual giving at Unicef UK, said it was a "genuine mix-up".
"Unicef believes this error has occurred due to those interested in donating to the #nomakeupselfie campaign sharing the text keyword 'DONATE' - rather than the keyword 'BEAT' - and the text number 70099, which has then been repeated across social media.
"'DONATE to 70099' is an SMS keyword and shortcode combination that Unicef have sole use of, specifically for any members of the public who contact us and wish to donate to us via SMS."
The company is now working with Cancer Research UK to transfer the mis-placed funds.