Double-dip Recession has UK in its Grip - Report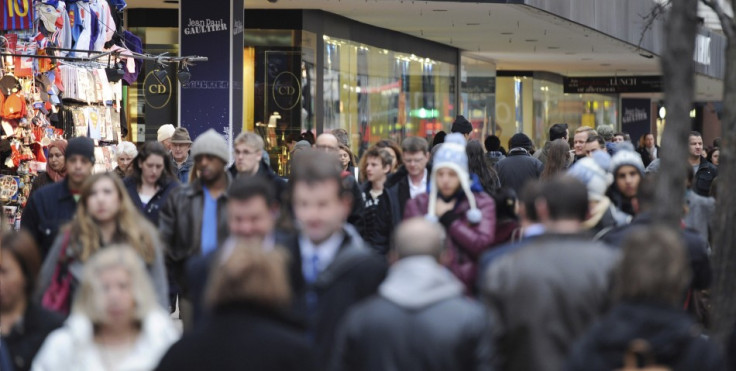 The UK is "already in recession", according to forecasts by a leading economics thinktank.
The British economy will contract by 0.4 percent in 2012, claims a report by the Centre for Economics and Business Research (CEBR).
A eurozone collapse could cause a 1.1 percent contraction, the report warns.
Growth after 2012's double-dip recession will be "sluggish".
Inflation will fall as low as 1.7 percent in 2012, predicts CEBR, in a brief respite for consumers hammered by high prices and energy bills.
"We take no pleasure in outlining such a bleak forecast," said Douglas McWilliams, one of the report's authors and chief executive of CEBR.
"But the world is going through a fundamental change where previously poor economies are industrialising fast.
"This is good news for them, but because of the limits imposed by shortages of energy, minerals and food, some of their growth is at our expense."
Despite a double-dip recession, spiralling unemployment that is set to hit three million and severely squeezed households across the UK, CEBR's research does not mean the government should deviate from its current position of fiscal austerity, said McWilliams.
"The chancellor will not reduce the deficit as quickly as he thinks since tax revenues will be depressed by slow growth," he said. "But this does not make the case for giving up on austerity.
"Our forecast, which shows that the UK debt to GDP ratio will go above 90%, means that he will at the minimum have to keep the austerity programme going for much longer than he originally thought."
This is at odds with what the ratings agency Standard & Poor's said as it downgraded several European countries, including France, on 13 January.
A statement by the agency said that "a reform process based on a pillar of fiscal austerity alone risks becoming self-defeating".
© Copyright IBTimes 2023. All rights reserved.