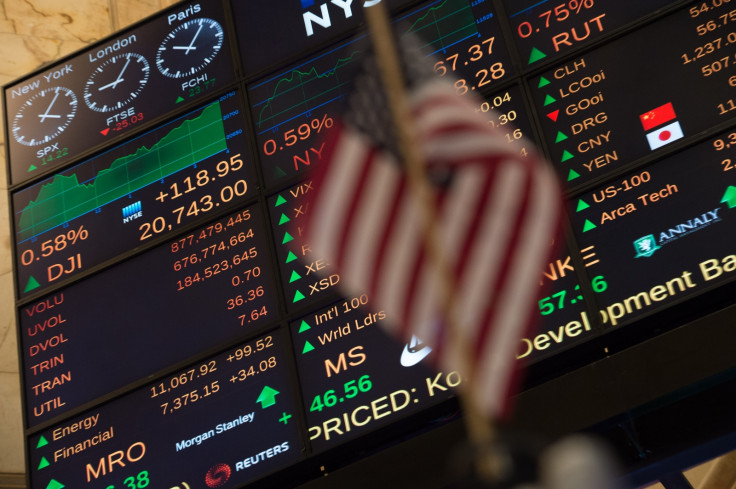 The Dow Jones Industrial Average has closed above 21,000 for the first time, at 21,115.55 marking one of the fastest moves to the milestone.
Several weeks ago, the gauge closed at 20,000, meaning the 1,000 jump to 21,000 took place in just 24 days, tying for the fastest ever such jump with a trading session in May 1999, Market Watch reported.
Since US President Donald Trump's inauguration, there has been increased confidence in the market, although a "wait and see" attitude remains as the Republican's policies have yet to come to fruition.
However, it appears there is increased certainty in the market as optimism about the future of the US economy grows, and the possibility of an interest rate hike appears not to have dampened such optimism.
Indeed, the market closing above 21,000 follows a record-setting 12-day winning streak, with only a slight snap ahead of Trump's first ever joint session address to Congress.
The Dow Jones Industrial Average dropped 25.2 points, or 0.1%, to settle at 20,812.24 on Tuesday. The blue-chip gauge gained 4.8% in February after coming off its longest streak since 1987. According to Dow Jones Data Group, had the Dow posted gains on Tuesday, it would have marked its 13th straight record for the first time in its history.
"Investors are setting up to potentially sell the news," Adam Sarhan, CEO of 50 Park Investments, told CNBC ahead of Trump's address. "Investors have been 'buying the rumour', in this case Trump's speech, and now there's a lot of pent-up selling" (if the president did not deliver what the market wants).
However, since the president's speech, the market has risen once again.