New call control gestures available for Microsoft Lumia smartphone users: Check out now
Gestures could be precursor to 3D-Touch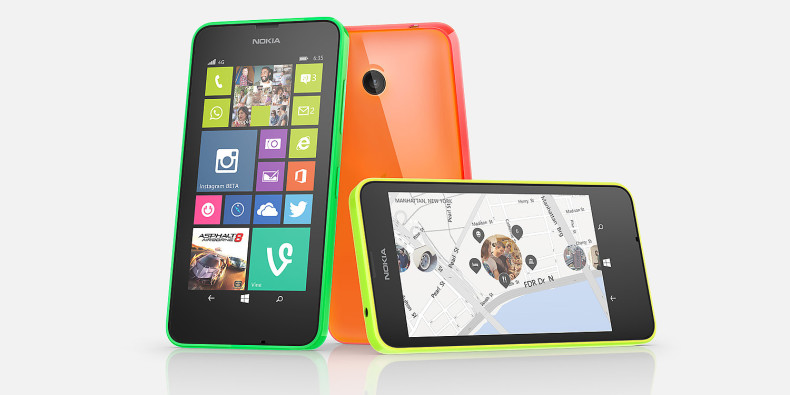 If you are a user of Microsoft's popular Lumia range of smartphones, and are looking at innovative ways of controlling important aspects of your devices, check out Microsoft's new Gestures Beta app. It brings new gestures with which you can control calls and silence your phone, without having to even touch the display.
Features offered by the Gesture app are seemingly in line with Microsoft's 3D touch gesture integration that is expected to become a reality once Redmond's most expected Windows 10 for Phones starts rolling out next year.
Gestures offered by the app
Upon downloading Microsoft's Gestures beta app, you will be able to answer a call by picking up your Lumia and putting it across your ear, thus eliminating the traditional pressing of the 'receive' button to speak to your caller.
Another useful gesture lets you mute the mic on your phones during calls, by just placing the handset on a flat surface with the screen facing downwards.
You can activate your device's speakerphone, by placing the device on a flat surface with the display facing upwards.
To silence any incoming call, just flip the device display down.
The Gesture app also lets you choose and turn on individual gestures, which is certainly a notable aspect.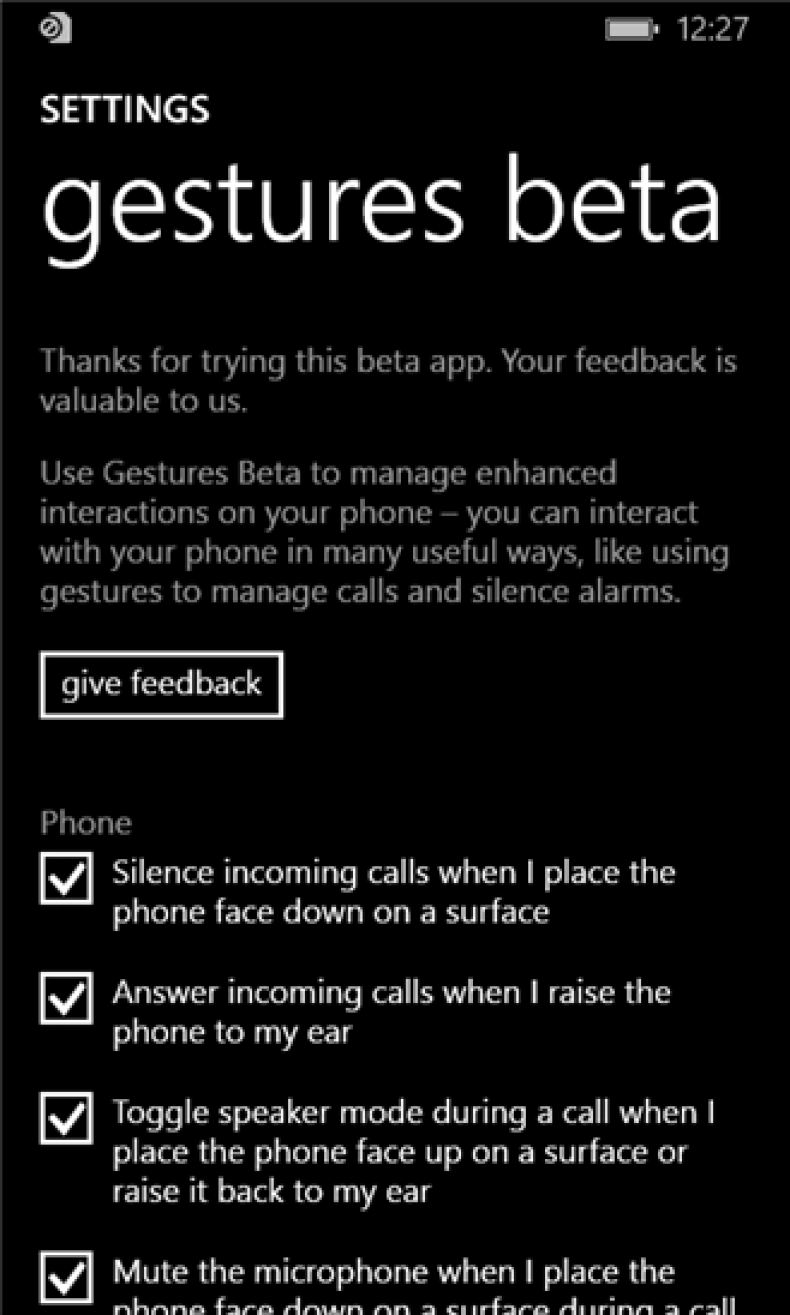 Since the app is in its beta stage, there is a lot of cope for improvement. Microsoft can be expected to come out with newer functionality (gestures, probably even the 3d touch integration) based on user reviews.
Lumia owners can download the Gestures beta and give it a try, but according to Microsoft, Lumia 630, Lumia 635 and Lumia 530 will support only limited functionality offered by the app.
On paper, the app seems worthy of a try, especially if you work with a phone held across your ear most of the time.
Technical aspects of Gestures beta
Software requirements:
Windows Phone 8.1
Windows Phone 8
Download size: less than 1MB
Version: 2.1.1.11
Pre-requisites:
phone identity
owner identity
data services
HD720P (720x1280)
WVGA (480x800)
WXGA (768x1280)
Currently, Microsoft's Gestures application is available for free download from the Windows Phone Store.
Do test out Gestures beta for Lumia, and let us know how the app feels.