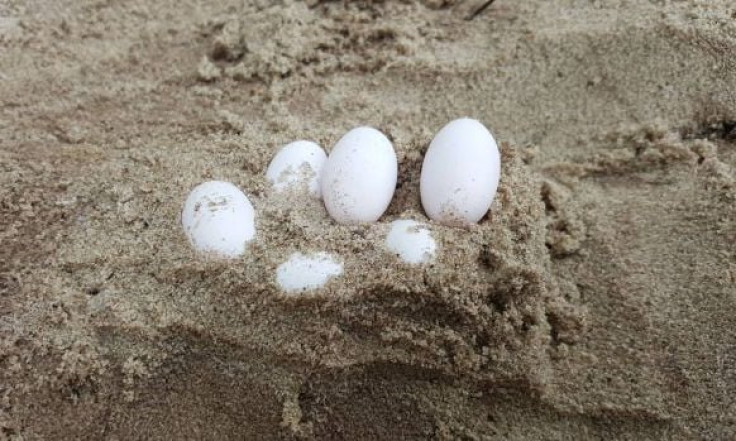 Wildlife rescuers scrambled after being called in to remove dozens of eggs discovered in a sandpit at a school in New South Wales on the east coast of Australia. The eggs are believed to belong to one of the world's deadliest reptiles, the eastern brown snake.
Students discovered 12 eggs in the sandpit at St Joseph's Catholic primary school near the town of Laurieton, north of Sydney. When the rescuers turned up however, they found multiple nests and 43 unidentified eggs.
There has been some debate over the origins of the eggs. Rescuers believed they belonged to water dragons initially, but later determined they were brown snake eggs. Some dispute this however.
Volunteer wildlife rescuers Yvette Attleir and Rod Miller from the group Fawn were called in to remove the eggs.
Miller told The Guardian: "I believed they were brown snake eggs due to the fact that they were seen in the area and that when I shone a light through the egg I saw a small striped baby snake.
On social media there were skeptics who questioned this early finding. It prompted a response from Fawn on Facebook.
"Some experts far more experienced than our local handler have pointed out that the eggs can't be brown snake eggs. When we found the eggs we carefully checked the eggs over and found that they contained what appeared to be snake hatchlings.
"What we were told was there were a couple of sightings of large brown snakes behind the area and all we could surmise is that they were brown snake eggs."
Brown snakes are often found in built-up areas, and are common in eastern and central Australia. They're considered the world's second-most venomous snake behind the inland taipan.