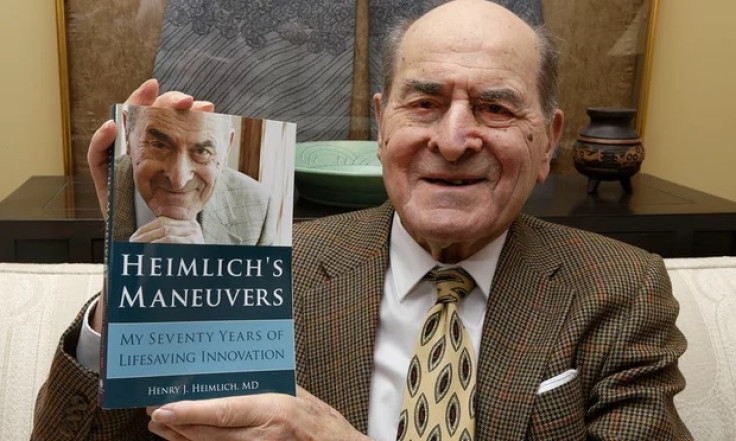 Dr Henry Heimlich has used the life-saving technique he invented, for what is believed to be only the second time, to dislodge a piece of hamburger from a choking pensioner's throat. The 96-year-old revealed in an interview on Thursday ( 26 May) that he recently camed to the aid of an 87-year-old woman at Deupree House in Cincinnati, where they both live.
Carers were on their way to help the woman, but Heimlich had already started treating her. Heimlich developed the technique, in the 1970s and went on the demonstrate it to the public on national television including on the The Tonight Show Starring Johnny Carson.
The Heimlich manoeuvre (also called the Heimlich maneuver) is a first aid procedure used to treat upper airway obstructions (or choking) by foreign objects. It involves abdominal thrusts and can be performed on a patient who is either standing or lying down.
"What makes the Heimlich Maneuver particularly special is this: it is accessible to everyone," Dr Heimlich explained. "Because of its simplicity, and the fact that it works when performed correctly, just about anyone can save a life."
He told The Cincinnati Enquirer the experience made him realise how wonderful it has been "to be able to save all those lives."