As heavy rainfall continued to batter several parts of northern China this week, a tornado ripped through a town in Heilongjiang province, swirling up debris into the air.
An amateur footage filmed by locals and broadcast on state media CCTV showed the tornado swirling above buildings, ripping through rooftops.
It also smashed windows of cars and apartments and tossed several vehicles in the air above Nenjiang County in northeastern China's Heilongjiang Province on Monday (21 August).
Debris stirred up by the tornado can be seen swirling into the air as it lasted about 10 minutes.
Meanwhile, China's disaster relief authority warned of more rainfall in northern and southern parts of China this week, Reuters reported.
The State Flood Control and Drought Relief Headquarters warned there could be high risks of geological disasters, including overflowing rivers in north China. It also warned of possible landslides, severe mountain torrents and mud-rock flows in the south.
According to the National Meteorological Center, rainstorms are expected to hit part of northwest, north and northeast China from Tuesday (22 August) to Wednesday.
Besides rainfall, China is also warned of a typhoon, which is expected to bring story weather to the southern and eastern coastal provinces, according to Lyu Xing, deputy head of technical information office of the headquarter.
The typhoon named Hato, with a wind speed of up to 41.4 meters per second, is expected to make a landfall on Guangdong coast on Wednesday, 23 August, morning, Lyu said.
Hato is reported to be the 13<sup>th typhoon that is about to strike China this year.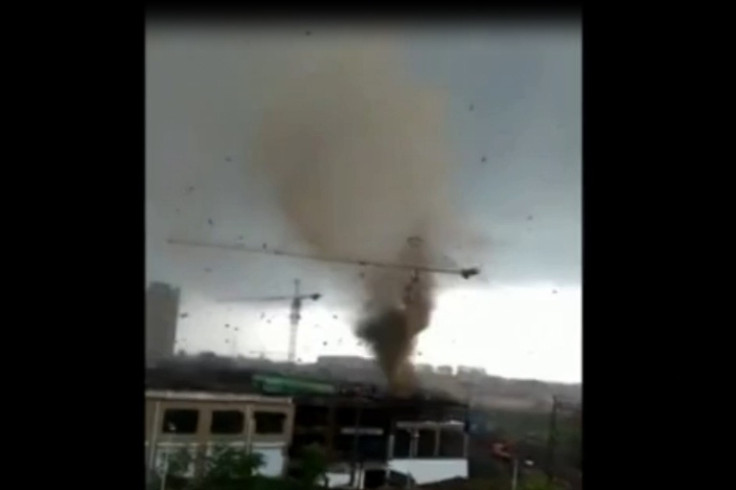 "The areas stricken previously may be hit by the typhoon Hato again. If heavy rains sweep the regions, flash floods are likely to occur in rivers like the main stream of Xijiang River, the Beijiang River in Guangdong, the Liujiang River in Guangxi and the Guijiang River, flooding urban areas and causing severe mountain torrents, mud-rock flows and landslides and other secondary disasters in some regions," Lyu said.
Reuters reported that more than 10 work teams are currently being dispatched to the north and south China to prevent possible disasters.