The DRC has become a 'powder keg' as angry protesters roar at Joseph Kabila to go
UK and Belgium say they will have to re-evaluate their relationships with the vast African nation.
Protesters in the Democratic Republic of Congo (DRC) calling for Joseph Kabila to step down after his mandate expired at midnight on Monday (19 December) have been met with gunfire and teargas.
As the country teeters on the brink of political disaster, main opposition leader Etienne Tshisekedi called on the population to peacefully oppose Kabila's continued grip on power. "I launch a solemn appeal to the Congolese people to not recognise the ... illegal and illegitimate authority of Joseph Kabila and to peacefully resist [his] coup d'etat," the veteran politician said in a video posted on YouTube.
Frustrated at the lack of presidential elections – which were due to take place last month – and by Kabila's refusal to leave office, Congolese people spilled onto the streets of the sprawling capital, Kinshasa today (20 December).
At least three people were killed and there is currently a ban on demonstrations and a heavy military presence. Authorities have also cracked down on social media by restricting access.
Personnel from Monusco, the UN's peacekeeping force in the DRC, could be seen patrolling the streets in armoured vehicles as the crowd roared: "Kabila, know that your mandate is over."
Sustained gunfire was also heard in the vast African nation's second city, Lubumbashi. Human Rights Watch (HRW) received credible reports of at least 41 arrests in the restive eastern city of Goma yesterday.
As armed groups mobilise and whistling protesters came up against security forces, "the DRC has become a powder keg," HRW noted.
Ida Sawyer, senior researcher at HRW said: "In both cities [Kinshasa and Lubumbashi], military and police forces were heavily deployed and fired gunshots in some neighborhoods to disperse the whistling protesters. The actual number of victims is difficult to determine and reports are still being verified.
"Many witnesses told us about door-to-door searches by Republican Guard soldiers, with youth being arrested from their homes, and about unusual checkpoints where security forces stopped people on the roads, questioning them about potential ties to the political opposition, confiscating money and cellphones," she added.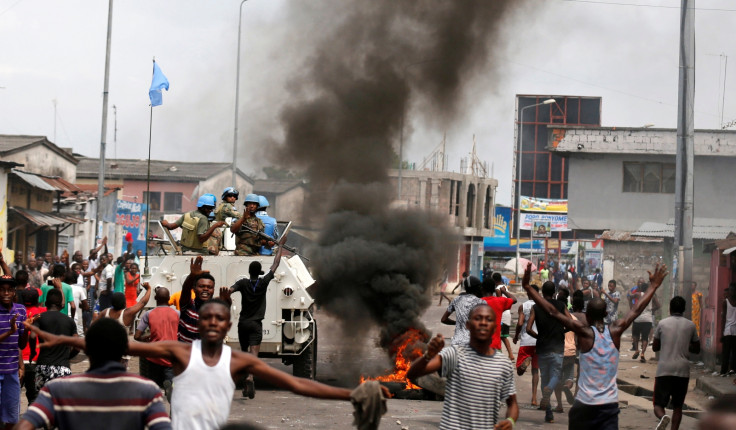 The head of Monusco, Maman Sidikou, expressed alarm at the tense situation. "I am gravely concerned by the arrests of those who seek to express their political views. I urge the national authorities to strictly adhere to their international human rights obligations, to create a climate of political tolerance and respect at this important juncture in the DRC's history, and to grant full access to United Nations personnel to all detention centers," he said.
Belgium has said its relations with the former colony "will be re-examined", while the UK said there will be a shift in its relationship with the DRC.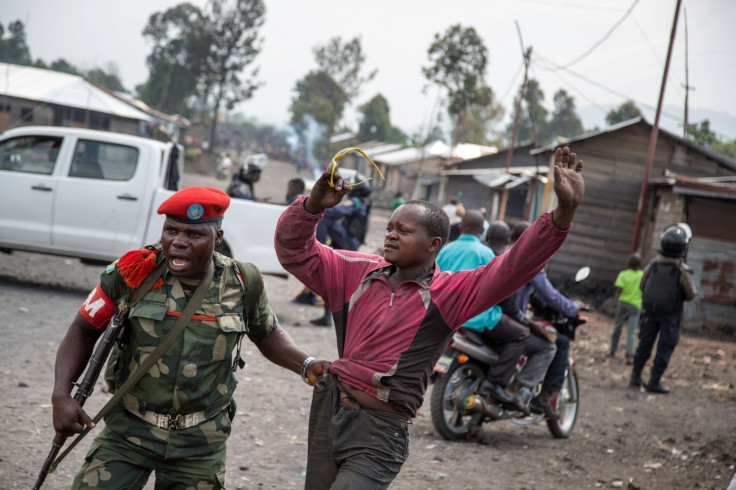 What is the UK's position?
On Monday (19 December), the UK's Minister for Africa, Tobias Ellwood said: "I am deeply disappointed that elections did not take place in the Democratic Republic of Congo in 2016. The UK and our international partners have been clear that President Kabila and his government bear primary responsibility for this.
"Without an inclusive political agreement which states that President Kabila may continue in power beyond the end of his mandate today, his legitimacy to govern the Congo is reduced. As long as there is no such agreement, the UK's relationship with the Congolese government will regrettably have to change.
"I support the ongoing political dialogue and encourage all parties to urgently reach an agreement which paves the way for Presidential and legislative elections in 2017. I also encourage President Kabila to be clear that he will neither seek a further term in office nor change the constitution.
"At a time when the attention of the world is focused on DRC, I urge all parties to refrain from violence and repression against the Congolese people. Individuals involved will be held personally responsible for their actions. I also look to the UN peacekeeping operation in DRC to do everything they can to protect civilians.
"The UK's commitment to the Congolese people will remain undimmed and we will continue to provide support to those in most need."
The British Foreign and Commonwealth Office (FCO) declined to provide further details when asked by IBTimes UK.
© Copyright IBTimes 2023. All rights reserved.