DRC: 'Political crisis building' as general strike planned to force Kabila's resignation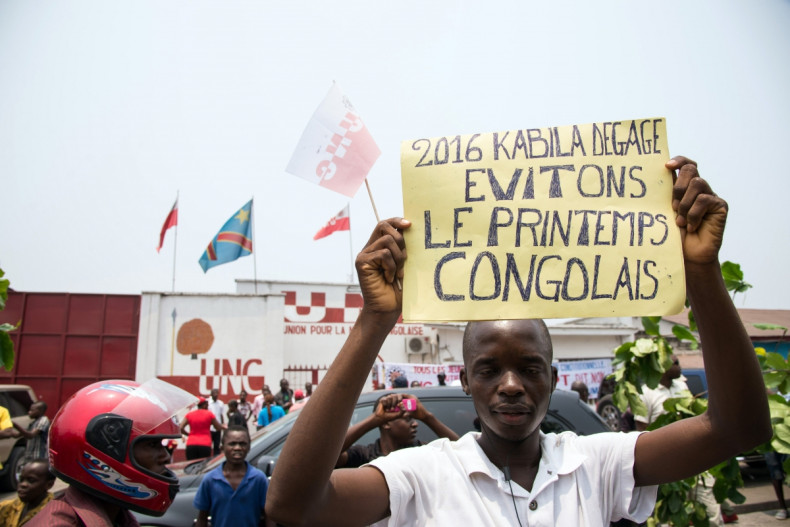 The Democratic Republic of Congo (DRC) is inching closer to a political crisis as uncertainty around whether President Joseph Kabila's will prolong his rule into a third term grows, the US has said. The warning comes as opposition leaders in the country called for a general strike on 16 February to pressure Kabila to respect the two-term limit, as set by the constitution.
US Special Envoy to Africa's Great Lakes Region Tom Perriello said that political and economic advancements made in the past decade could be torpedoed if Kabila seeks to stay in power illegally. Kabila has not publicly addressed his intentions and a timetable prepared by the country's electoral commission (CENI) in January said that presidential elections face a minimum delay of 13 months.
"A political crisis is building as the DRC prepares, or rather fails to prepare, for upcoming historic elections scheduled for this November," Perriello said at a congressional hearing. "If the DRC chooses the path of Burundi, the scale of human suffering could dwarf what we have seen next door." Since Pierre Nkurunziza announced his plans to run for a third term – which he won – some 400 people have been killed and 240,000 have fled from the country.
In November 2015, Kabila called for a "national dialogue", which is yet to get underway and the opposition insists that it is yet another tactic to avert elections. They say that protests are necessary in order to force Kabila's hand and hold a presidential vote.
Speaking beside political leaders from other parties in the capital, Kinshasa, opposition leader Charles Mwando Simba told reporters: "We are called upon to stay at home, to not go to work and to not send our children to school". According to a Reuters report, some progress has been made after elections for interim provincial governors were scheduled for 26 March.
On 4 February, US Senator Ed Markey addressed a letter to Secretary of State John Kerry expressing his concern over delays and public perception that Kabila is clinging to power "have created a very real risk of violent upheaval or even renewed warfare". The senator detailed Kabila's various attempts to delay presidential elections and cited commitments made to the country by both Obama and Kerry.
"Over the past year both you and President Obama have personally delivered strong messages urging Kabila to comply with the DRC Constitution," Markey wrote. "It now appears, however, that Kabila does not intend to hold the election unless he understands that failure to do so will bring serious consequences for him and his inner circle."
On 10 February, Human Rights Watch called for sanctions, including travel bans and asset freezes on Kinshasa officials "responsible for the crackdown" on political opponents, youth activists and those calling for free, fair and timely elections. Last month, the UK's Foreign and Commonwealth Office (FCO) told IBTimes UK that it was still "technically possible" to hold presidential elections on time in November 2015, while prominent politician and former governor of the Katanga province, Moise Katumbi said he is "totally supporting" the UK's position.