DRC: Opposition parties urge population to paralyse the country on 16 February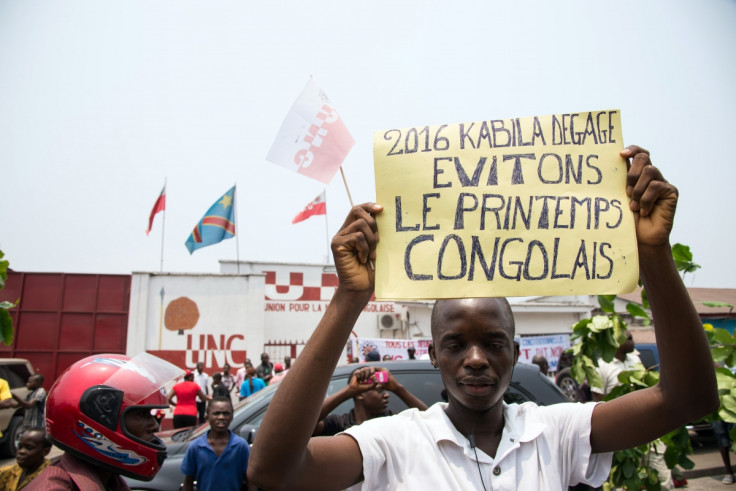 Youth activists and members of citizen coalitions have called for a day of 'villes-mortes' (dead cities) throughout the whole of the Democratic Republic of Congo (DRC) on 16 February to ask for the incumbent president to step down and commemorate the nations' 'martyrs of democracy'.
Although President Joseph Kabila is bound by the constitution to step down in December 2016 as he has served two consecutive terms since 2001, opposition groups have accused him of trying to postpone the November 2016 election and amend term limits. Since January, opposition parties have called for mass protests against a draft law that would enable Kabila to extend his rule.
While Africa's largest copper producer was already bracing itself for a series of rallies called for by Citizen Front 2016, a coalition of opposition parties and civil society groups, with a march scheduled to take place on 16 February, the group is urging citizens to 'paralyse' entire towns and villages. Previous protests have been met with brutal government repression across the mineral-rich nation.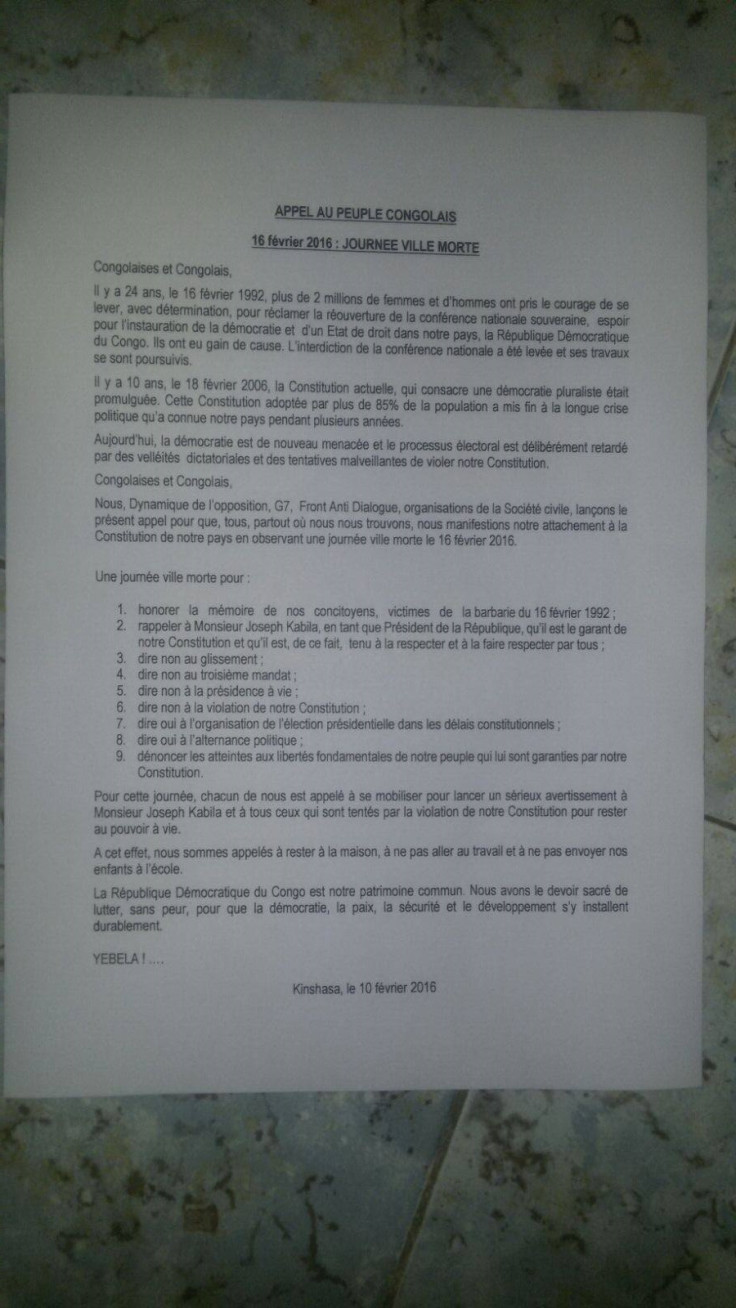 The statement issued by the DRC's coalition of opposition parties and civil society organisations outlines the call for a day of action on 16 February, which includes 'villes mortes' (dead cities)
Lucha
The Citizen Front 2016 coalition, which includes Lucha and the G7 opposition grouping, have urged "officials, students, students, traders, agents of national and international NGOs UN agencies, farmers (...) all Congolese who loves his country and wants democratic change and credible elections" to participate.
Other parties calling for the day of action include pro-democracy Filimbi youth movement, the Dynamique de l'Opposition – which includes Vital Kamerhe's Union for the Congolese Nation (UNC) and Engagement pour la Citoyenneté et le Développement (ECiDé ) – as well as the Dynamique anti-dialogue and a number of civil society organisations such as the African Association for the Defence of Human Rights (ASADHO).
"No one will give us democracy for free. We must make sacrifices to consolidate it, and that means put pressure on President Joseph Kabila and his government to organise elections within the constitutional deadlines, and to make him renounce to stay in power in any possible way," the group said in a statement on Wednesday (10 February).
"Let us all mobilize and show Kabila and his relatives that our people are really determined to achieve democratic change in time. Tell them loud and clear: either you hold the elections on time and in compliance with the constitution, or we, the people, will empower ourselves."
The day has been chosen to honour the memory of Congolese killed during a massive demonstration organised by the Catholic Church on 16 February 1992. Police and soldiers opened fire on thousands of marchers from all backgrounds before they could reach their destination, the stadium Tata Rafael, killing hundreds.
The grouping said the day of action of 16 February 2016 would be to "avoid another bloodshed".
© Copyright IBTimes 2023. All rights reserved.