Rights groups have strongly condemned the expulsion, on 7 April, of Jason Stearns, a prominent American researcher and director of the Congo Research Group (CRG) at New York University, from the Democratic Republic of Congo (DRC).
While the reason given by Congolese authorities for Jason Stearns' expulsion last Thursday was his "undesirability", his ousting came just weeks after he published a report linking soldiers in Congo's army to the massacres of civilians in the town of Beni, in the country's northeast, since 2014.
In mineral-rich eastern Congo, where dozens of armed groups remain active, many of the commanders lead forces that have been responsible for numerous war crimes – of which few have been held accountable.
Strong condemnations of Stearn's explusion
On Monday 11 April, Human Rights Watch (HRW) slammed Stearns' expulsion, which the group said comes in the context of a broader crackdown against critical voices of the government.
"Human Rights Watch strongly condemns the expulsion (...) Stearns is a widely respected and well-known researcher, scholar, and expert who has worked on the country for the past 15 years. Government officials said he was expelled for his 'undesirability', and also raised concerns about a report that his organisation, the Congo Research Group, recently published about massacres in the Beni region of eastern Congo," Ida Sawyer, HRW's Senior Researcher in the DRC, said.
"In the lead-up to presidential elections, originally scheduled for November 2016, government authorities and security force officers have sought to silence those who oppose attempts to extend President Joseph Kabila's stay in power beyond the end of his constitutionally-mandated two-term limit – firing on peaceful demonstrators and arresting and intimidating activists and political opposition supporters."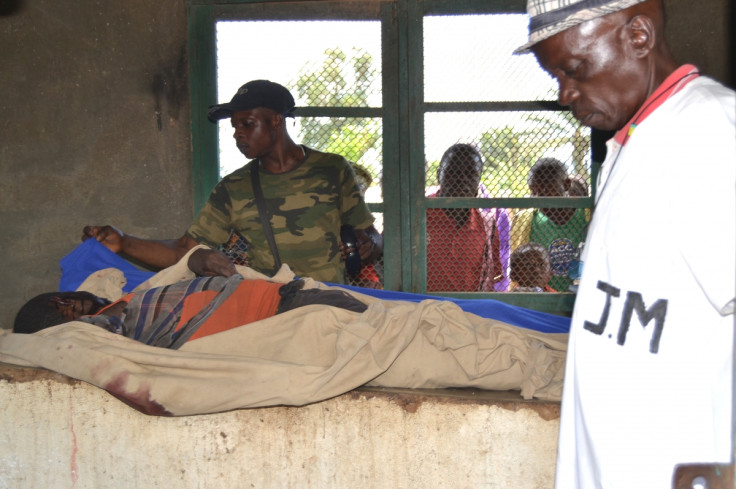 Congo Research Group 'addressing irregularities'
On 9 April, Stearns took to social media to comment on his expulsion. "Thanks to everyone for your concern. Please do not speculate on the reasons for my expulsion," he said in a tweet.
CRG, based at New York University's Center on International Cooperation, meanwhile, said it was deeply concerned about the move, but insisted it was addressing the immigration irregularities.
"We look forward to the opportunity of continuing our work with the Congolese authorities, as with other officials, on issues of national importance," the CRG said in a statement.
At the dispute's core, a report found that soldiers of the Armed Forces of the DRC (FARDC) had participated in massacres. The CRG highlighted that, contrary to government's claims, the report did not conclude that the FARDC itself is responsible for the massacres around Beni.
"However, the report calls into question some of their elements, as well as former members of the Rassemblement Congolais pour la Démocratie–Kisangani/Mouvement de libération (Rally for Congolese Democracy-Kisangani/Movement for Liberation, RCD-K-ML) and members of the Alliance of Democratic Forces (ADF, a Ugandan Islamist movement).Therefore, the report does not exempt the ADF, which probably bear the greatest responsibility in these massacres," the CGR added.
Government: report is 'abusive generalisation'
Government spokesman Lambert Mende explained Stearns had been expelled for making false declarations to immigration services, but said he did not have any information regarding the nature of the statements.
In a conference held days after the report was released, Mende, who is minister of communication and media, alleged Stearns had skewed his conclusions. He accused the researcher of "abusive generalisation".
The battle for control in the nation is coming to a head as the country prepares for a presidential vote in late 2016.
Political stability has created a window of opportunity for positive change to arise, but significant obstacles to DRC's transition to stability and democracy remain, with more than 50 different armed groups clashing with the Congolese forces in DRC's eastern borderlands.
---
The headline has been amended to acknowledge Jason Stearns as a researcher, not a journalist.