DRC: Is the Congolese army involved in the rising cases of kidnapping?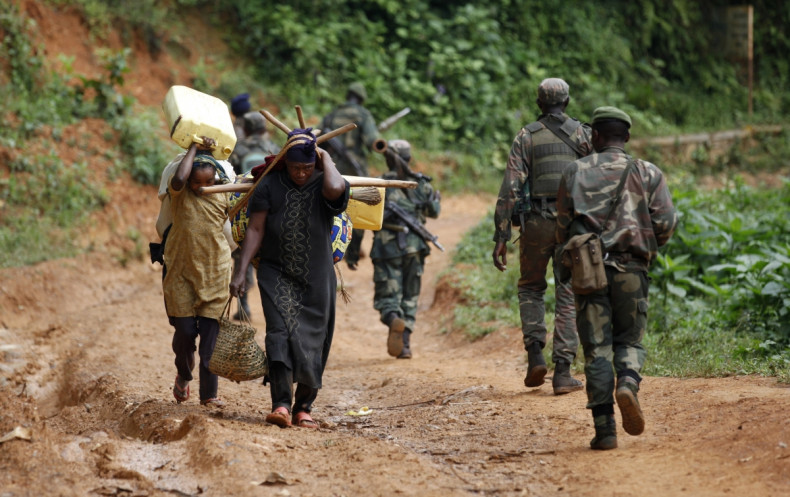 There have been growing allegations that the soldiers of the Democratic Republic of Congo (DRC) may be implicated in dozens of kidnappings in the nation's mineral-rich province.
In eastern Congo, where dozens of armed groups remain active, many of the commanders lead forces that have been responsible for numerous war crimes for which few have been held accountable.
Former and current members of these armed groups have been using kidnappings for ransom as a particularly macabre form of form of fundraising, where more than 175 such cases have being registered during 2015.
Human Rights Watch (HRW) confirmed the kidnapping for ransom of 172 Congolese and three foreign nationals in 35 separate incidents in Rutshuru, two in Nyirangongo, one in Walikale, and four in Goma, in 2015. The actual number of cases, however, is likely to be much higher.
Is the Congolese army involved?
Worryingly, however, is that relatives of the hostages who were interviewed by HRW said they did not inform police about the kidnapping, either because they believed they would get no assistance or because they were worried that they would face further extortion from the authorities for any assistance provided.
One former hostage described how, when her mother told a judicial official in Goma that her daughter had been kidnapped, his only response was that the mother should "go pay".
While HRW could not evidence the allegations, some victims and their families speculated that soldiers of the Armed Forces of the Democratic Republic of Congo (Forces Armées de la République Démocratique du Congo or FARDC), the Congolese army, may have participated in the kidnappings after at least 14 people were kidnapped close to areas where soldiers were based.
A 24-year-old vendor of mobile phone credit, who was kidnapped on 5 May near Rwindi, Rutshuru territory, described how, as he was travelling aboard a bus, a man in a military uniform appeared at the side of the road and started to shoot in the air.
"The bus driver stopped immediately and we realized that we were surrounded by nine other bandits. They also wore military uniforms and started to shoot in the air. One could have believed this was a war," the man recalled. "The bandits forced us to follow them into the forest. Nobody tried to resist. We were 14 men. They didn't take any of the women. They only robbed them and told them to stay with the bus. In the forest they started to beat us. They whipped us heavily. We couldn't do anything other than cry. Nobody could have come to help us in the forest."
FDIPC rebels charged with kidnapping
The rights group found, however, that some of those involved appeared to be members or former members of armed groups that army officers had armed or supported in the past, including the Force for the Defense of the Interests of Congolese People (FDIPC).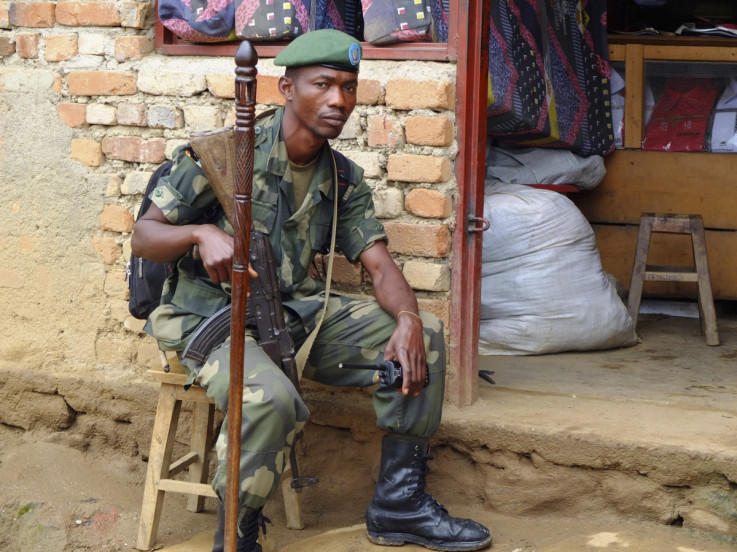 The Congolese army (FARDC) lost two officers during violent clashes with ADF-NALU armed rebels in DRC's North Kivu.
Reuters
A military commander of the FDIPC, who collaborated with the Congolese army during military operations against the M23 rebel group in 2012 and 2013, was arrested along with his wife and a dozen of his fighters. They were charged with kidnapping and trialled in a military court in the town of Rutshuru.
During the trial, Manoti alleged that he collaborated with several Congolese army officers, including one he said was involved in the kidnapping incidents. A high-ranking army intelligence officer acknowledged to HRW that Manoti "might have worked with some of the military" during the kidnapping incidents.
After deeply flawed proceedings, however, Manoti and 10 of his co-accused were sentenced to death – death penalty is still permitted in Congo despite a 2003 moratorium on executions – but the kidnappings did not end after Manoti's arrest. Indeed, most of the cases occurred after arrest and those of other alleged kidnappers — none of which have been brought to trial.
Coming to rescue hostages
The FARDC Congolese army, however, was also involved in the rescue of some hostages, as attested a 53-year old man kidnapped with 16 other men on 17 May, in Mabenga, Rutshuru territory.
"When the FARDC learned about our kidnapping, they came to help. They fired a lot of shots at the kidnappers. One of the bandits said: 'Your military wants to free you, we're going to show you who we are.' Immediately they shot one of [the hostages], who then died in the fields," the man recalled.
HRW, meanwhile, urged the Congolese National Assembly's Defense and Security Commission to push for the creation of a special police unit "to document and respond to kidnapping cases, identify and arrest alleged kidnappers, report alleged complicity between kidnappers and officials and work with judicial officers to bring those found responsible to justice in fair and credible trials".
Ida Sawyer, senior Africa researcher for the rights group, said: "The authorities not only need to bring those responsible to justice in fair trials, but also to uncover and act against any officials involved."
---
Check out our Flipboard magazine - Democratic Republic of Congo by IBTimes UK
---