Prominent Congolese activist Fred Bauma on 30 January has expressed fears that three fellow activists could be "wrongfully convicted" in two days by a court in the Democratic Republic of Congo (DRC).
The Lucha, which emerged in Goma, the capital of North Kivu in the DRC in June 2012, is one of the citizen coalitions that had been urging President Joseph Kabila to step down after his mandate expired at midnight on 19 December, as stated in the constitution.
The organisation's members, who refuse to take arms, affirm the need to take action through critical popular mobilisation, but they claim they face considerable danger from the Congolese regime. Seven Lucha activists are currently detained in Congolese jails.
"Three activists from Goma are awaiting to hear about their fate. I am fearful of the possibility that they will be wrongfully convicted because their detention is unjustified. They have been detained since October," Bauma, who was himself released in August 2016 after having spent 17 months behind bars on trumped-up charges, exclusively told IBTimes UK from Goma.
22-year-old Glody Ntanbwe, agricultural engineer Jacques Muhindo Muisha, 27, and marketing officer Faustin Dunia, 24, were arrested on 24 October 2016 during a demonstration in Goma as Ntanbwe and others were distributing tracts. The trio is accused of inciting rebellion against state authorities, home invasion and disruption of public safety.
On 26 January, and after successive postponements of the initial hearing in their case, the prosecution demanded a 12-month prison sentence against them for inciting rebellion against state authorities.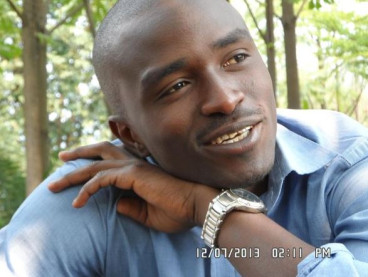 The defence lawyers, meanwhile, claimed that beckoning people to uphold the constitution is not a crime, and demanded the trio's acquittal. The court reserved its decision and a verdict decision is expected this Wednesday (1 February).
"I hope they will be acquitted, but I don't have much hope because I know how the Congolese justice functions. There is a paradox between the discussions held in Kinshasa (the government has called for more political openness and democracy) and what is really happening in the country."
A number of judges have claimed the country's courts are manipulated by the executive power.
Two activists, Nicolas Mbiya and Jean Paul Mualaba, were arrested in December in the south-central town of Mbuji-Mayi, the capital city of Kasai-Oriental Province, while a third was recently arrested. The pair are on trial and could face up to 12 months in prison but there was still no date as to when the final verdict expected, as of 30 January.
"They're in prison right now. They are held in poor conditions. We condemn this situation and demand their unconditional release. Our comrades were arrested while they were preparing the 'Bye bye Kabila' campaign held on 19 December (2016)," activist Norbert Dibeleyi, said earlier this month.
"Their state of health is deteriorating day to day, they are deprived of food. While we're talk about improved political situation, the regime is also tightening the situation. It is inconceivable on the part of our justice (system)."