Jailed activists branded 'terrorists' by DRC regime are bringing humanity back to Congo's prisons
Dozens of pro-democracy activists have been arrested, trialled and sentenced to long prison sentences in a politically-motivated campaign to silence dissents in the resource-rich nation.
"Doctor Melka" walks around the central prison of Goma, in the Democratic Republic of Congo (DRC), listening to sick inmates, taking notes and scribbling prescriptions. Under his white coat is his prison uniform.
Branded "terrorists" and "thugs", dozens pro-democracy activists from the Lutte pour le Changement (The Struggle for Change, LUCHA) movement are arrested, trialled and sentenced to long prison sentences in a politically-motivated campaign to silence dissents in the resource-rich nation.
In the capital Kinshasa and in the North Kivu capital of Goma, seen as an opposition strongholds, these militants of the LUCHA – which the regime describes as an insurrectionist movement – spend months in detention but many continue to fight in prison – not with banners, but by providing education and assistance to other inmates.
Juvin Kombi, a 27-year-old LUCHA activist was one of nine people arrested on 28 November during a peaceful demonstration in the honour of ongoing massacres in the Beni area of North Kivu. He spent three months and 12 days in jail for inciting civil disobedience.
Now free, Kombi recalled how a new group of colleagues from the LUCHA joined him in the severely underfunded central prison of Goma on 20 February, after being arrested for demanding that President Joseph Kabila held national elections in November when his second term ends.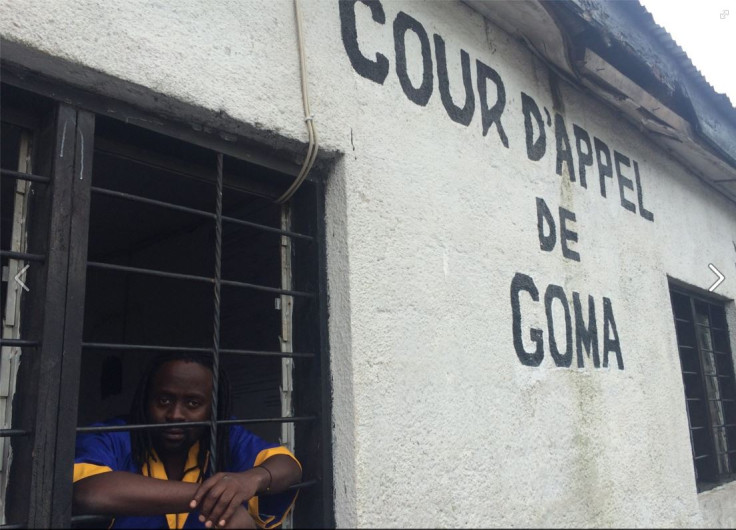 Jailed doctors 'carry out something resembling surgery'
The group - John Anipenda, Serge Sivya, Melka Kamundu, Justin Kambale Mutshunga nicknamed "Croco", Rebecca Kabugho and Ghislain Muhirwa – immediately looked for a way to encourage each other and fellow inmates.
"We felt we could change prison life", Kombi told IBTimes UK from Goma.
On arrival, Doctors Sivya and Melka, automatically started treating detainees. While there are three external doctors and two external nurses treating inmates, the young activist claims it is different when care is regularly provided by a fellow detainee, especially given the lack of personnel within Congo's prisons. "There's much more friendliness. The external doctors don't come regularly, and they dehumanize the detainees, treat us as if we were animals," Kombi said.
Doctor Sivya quickly integrated the jail's dispensary department, on a voluntary basis, while Melka, is also very active within the prison, treating all sorts of ailments. Like most detainees, Kombi suffered from a bout of typhoid fever before he was released.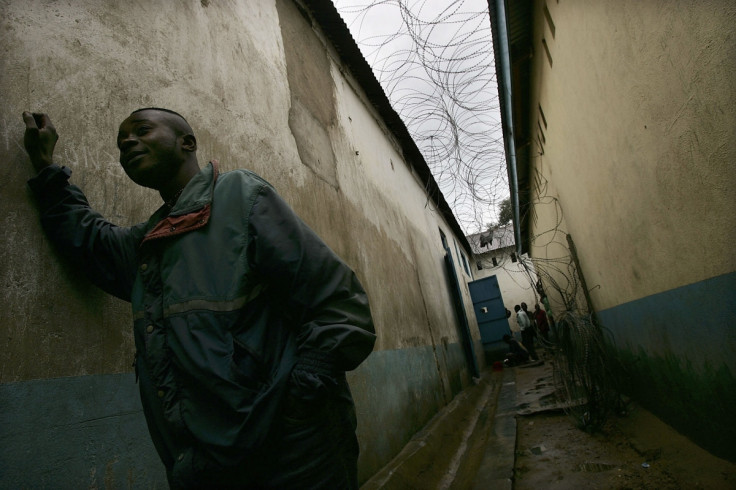 Other recurrent illnesses treated include chronic cough, malaria, tuberculosis, and serious injuries following fights. For the latter, the doctors, aided by the pair, have to "try and carry out something resembling surgery". "They try their best," Kombi acknowledged.
Croco, an electro-mechanical engineer, also offers his skills and expertise. When he arrived in prison, the young activist met a detainee with whom he has since tried to ensure the vicinity has enough electricity. "They managed to create a system of installations. Compared to when we were incarcerated, the prison is now lit at night," Kombi said.
While Muhirwa, an economist by trade, has been teaching English since arriving in his cell, dispensing lessons is not easy. "It is difficult without adequate material, but if the prison administration co-operates it can allow for textbooks to enter the prison to facilitate the lessons," Fred Bauma, Congo's most prominent activist who has been incarcerated in Kinshasa since February 2015, told IBTimes UK.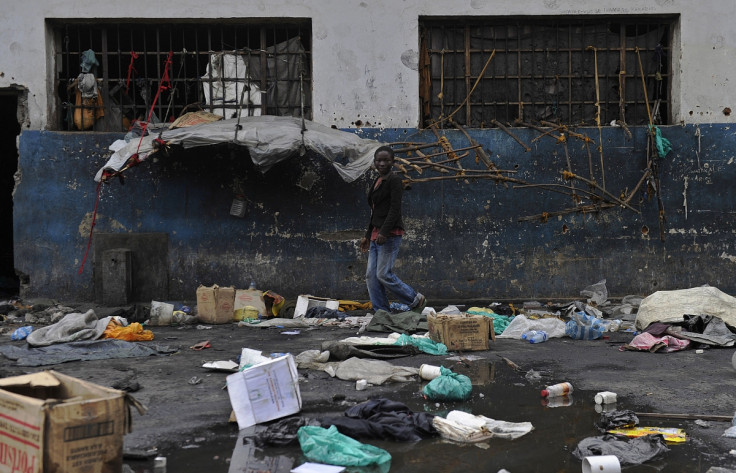 Need for prison administration support
Bauma was transferred to Makala Prison after he was charged with belonging to an association formed for the purpose of attacking people and property, forming a conspiracy against the head of state and attempting to either destroy or change the "constitutional regime" or incite people to take up arms against state authority.
Having witnesses the success of his colleagues in Goma, he says he is also desperate to put initiatives in place to help the administration and detainees teach a number of skills in basic IT, management and English to fellow inmates.
"We would like to have a weekly programme running two or three days, for two classes of IT. It'll be a first – if the administration accepts. Then we'll know whether we can continue with that schedule or whether we need to re-organise it," Bauma said.
Along with three other LUCHA activists - Yves Makwambala, Bienvenu Matumo and Heritier Kapitene - in his pavilion, Bauma is awaiting the arrival of IT equipment, due after 9 June.
"It's a way to stay useful within our community, even though we are in jail. We were branded by the government, accused of being "terrorists" and "thugs" which is ridiculous. The best way for us to answer those accusations is to serve, to give back our love for our country", Bauma said.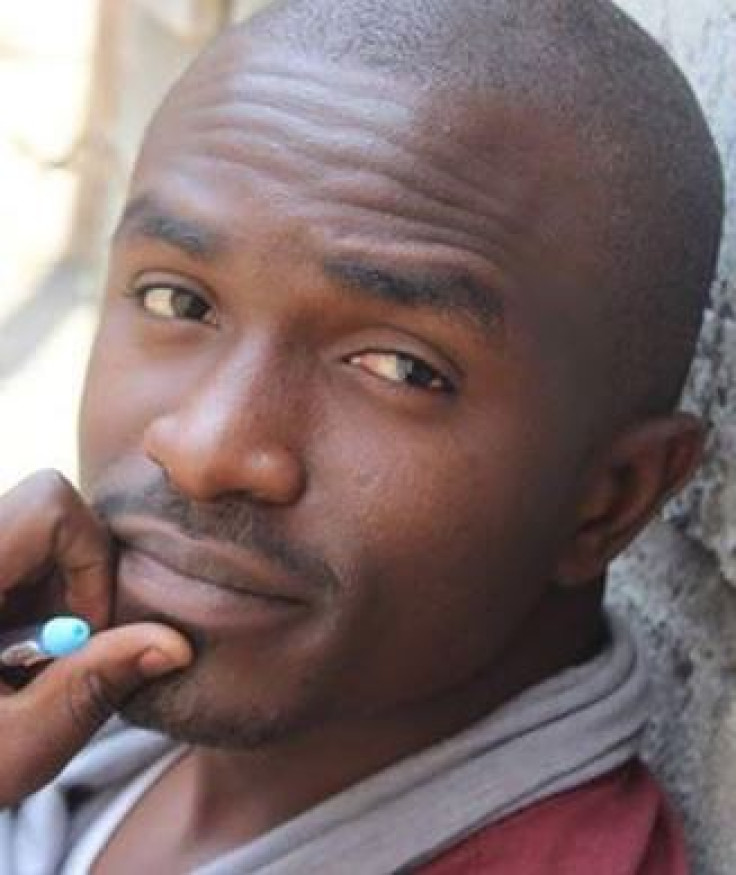 Prominent activist Fred Baumahas been "illegally"detained for more than a year.
LUCHA
What does the prison administration think of this new breed of inmates? There are two management in Goma – the prison director resides outside while the administration of prison inmates lives among the detainees. The latter, Kombi says, are "grateful" for the services supplied. "Even the prison director told us he was impressed."
In Kinshasa, Bauma said, the prisons face a serious lack of personnel. "So to have these professionals, who can deliver quality services, is a windfall for the prison administration".
However, he said, when they learn those delivering these services are members of the LUCHA or other citizen movements, they are "somewhat scared of how their superiors will interpret that. Up until now, when it comes to delivering medical aid, it's been accepted. If it were for other lessons or exchanges, they clearly ask you not to speak about politics, and stay within the field of the lesson. There's always this sort of paranoia around the activists, but I don't see why we would wait to go to prison to lead a certain type of activity," Bauma added.
"People just want to serve their community wherever they are, especially because there is no form of re-education or re-integration offered to detainees in our prisons. It's all part of our fight."
© Copyright IBTimes 2023. All rights reserved.