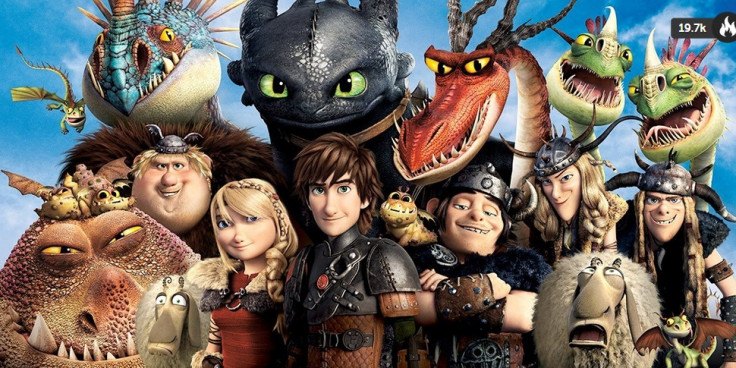 DreamWorks Animation said it will lay off 500 employees and reduce its movie output from three per year to two per year as part of a major restructuring at the struggling Hollywood studio.
About 19% of the company's employees will be affected by the job cut, which follows a string of box-office failures and two merger attempts. The job cuts will come from "all locations and all divisions" of the company.
The company which was producing three movies a year will produce only one movie in 2015 and two in the coming years, which will include one new film and one sequel.
As per the current schedule, Kung Fu Panda 3 and Trolls will be released in 2016, Boss Baby and The Croods 2 in 2017, and Larrikins and How to Train Your Dragon 3 in 2018. How to Train Your Dragon 3 was originally scheduled for release in summer 2017.
The studio is taking a $290m (£192m, €251m) charge and closing an animation facility in Northern California as part of the restructuring.
"The number one priority for DreamWorks Animation's core film business is to deliver consistent creative and financial success," Jeffrey Katzenberg, CEO of DreamWorks Animation, says in a letter to investors.
"I am confident that this strategic plan will deliver great films, better box office results, and growing profitability across our complementary businesses."
The company also announced that three of its senior executives – Dawn Taubin, chief marketing officer; Mark Zoradi, chief operating officer; and Lewis Coleman, vice chairman – are leaving the company.
DreamWorks, which is known for Shrek and the Madagascar series, has been struggling at the box office in recent years, despite the critical success of How to Train Your Dragon.
In addition, takeover approaches from Japanese telecommunications company SoftBank and Hasbro failed, forcing Katzenberg to seek alternatives to remain in the market.
At the end of 2012, DreamWorks laid off 350 employees after posting a big loss.