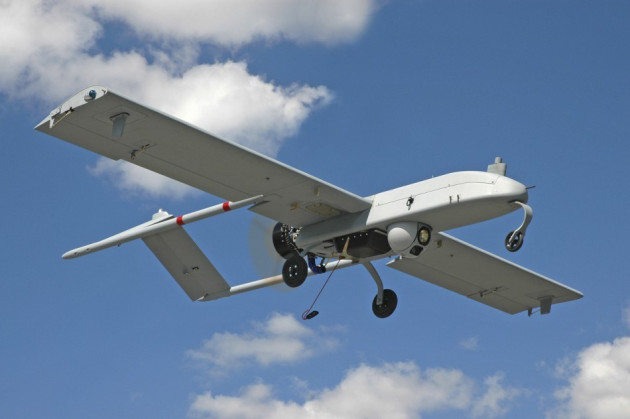 Amnesty International has condemned US drone strikes as unlawful, saying the attacks in Pakistan have killed scores of unarmed civilians and that the US officials responsible for the killings should stand trial for war crimes.
In a report published along with the results of an investigation by Human Rights Watch, it said the strikes killed harmless people - a grandmother, woodcutters, miners and vegetable vendors - in Pakistan's North Waziristan region, a favourite hunting ground for militants.
It highlighted the killing of 18 labourers in North Waziristan in July 2012. "Amnesty International has serious concerns that this attack violated the prohibition of the arbitrary deprivation of life and may constitute war crimes or extrajudicial executions," the report said, adding that the US officials who executed this attack should stand trial.
The US has maintained that the attacks have helped the crackdown on militants affiliated to the al-Qaida. According to it, very few civilians have been killed in the drone attacks, while dozens of senior al-Qaida and Taliban militants have been taken out.
Pakistan has maintained its public opposition to the drone attacks in its territory, and the squabble over the attacks has been a source of constant friction in the relations between Islamabad and Washington.
"People who are clearly no imminent threat to the US, are not fighting against the US, are being killed. The US has to come clean publicly with the justifications for these killings," said an Amnesty researcher who wrote the report, according to Reuters.
The report says a strike in October 2012 killed a 68-year-old grandmother as she was gathering vegetables. This killing cannot be justified, the report says, as the weather was clear and the drone operators obviously had good visibility.
According to local media reports, close to 1,000 civilians have been killed in the drone attacks since 2004. The US does not release details about the militants it kills in drone strikes.
"This secrecy has enabled the USA to act with impunity and block victims from receiving justice or compensation. As far as Amnesty is aware, no US official has ever been held to account for unlawful killings by drones in Pakistan," the report said.
It also calls on President Barack Obama to fulfil his commitment to increase transparency around the strikes.
According to the Bureau of Investigative Journalism, the death toll in drone strikes in Pakistan is between 2,525 and 3,613. It was reported recently that according to a UN investigation the attacks have killed at least 400 civilians in the country.
Documents leaked by National Security Agency whistleblower Edward Snowden have shown that the NSA had a crucial role in carrying out the drone attacks. According to the documents, the NSA has draped a surveillance blanket over dozens of square miles of northwest Pakistan in its mission to help the CIA find out the whereabouts of militant targets.
READ: