'Drop migration targets for high-skilled workers' says Leave campaign leader
Dominic Cummings says the public were only concerned about unskilled workers entering the UK.
Dominic Cummings, the head of the Vote Leave campaign has urged Prime Minister Theresa May to drop her proposal to reduce net migration to the tens of thousands. He said such targets should not include high-skilled workers entering the country.
He described the government pledge on migration as a "crap metric" that was devised by former prime minister David Cameron and the then Chancellor George Osborne to deal with the pressure that they were facing.
Cummings, in a series of tweets, pointed out that the public were only concerned about the number of unskilled workers entering the country.
The government should make it "much easier for high-skill immigrants to move" and to prioritise people with "hard" or quantifiable skills, he said, adding that this could include those with "maths/physics PhDs etc."
Claiming that his immigration policy would have 80% public support, he said that the new system should be based on skills and not geography. There should be "fewer low-skilled migrants for a decade while everything adapts" to the changes, The Times reports.
Cummings, who was an adviser to Michael Gove during his tenure as education secretary, said the UK should not sign up to a free movement treaty with the EU to ensure that Britain will always be able to adapt its immigration policy.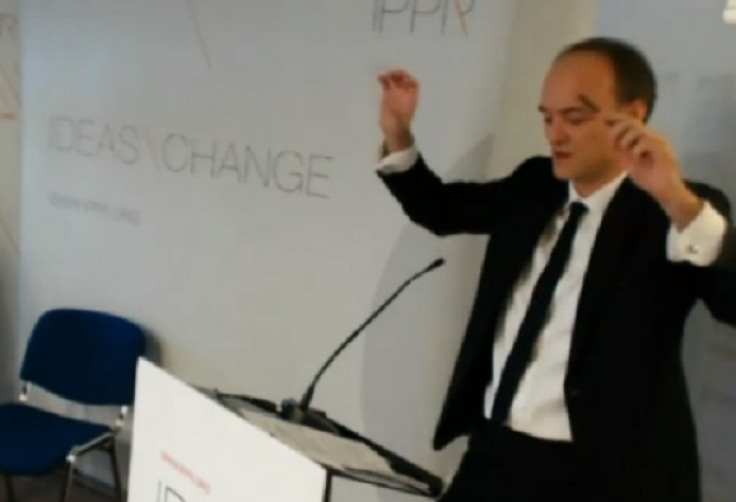 He also said that the government needed to make it a clear priority that in the 21st century, the UK cannot rely on taxes from big financial institutions like Goldman Sachs but from hard sciences, education and non-financial innovation.
He said some on the Leave side who are now downplaying the importance of immigration are in danger of self-delusion. He said the immigration over the past 15 years and pictures of the refugee crisis was a necessary condition for Vote Leave to win but it was not sufficient.
Cummings also urged for tougher rules on criminals and terrorist and said the UK needed to "dump all ECHR [European Convention on Human Rights] crap".
© Copyright IBTimes 2023. All rights reserved.