Drought in Southern Africa explained: Armyworms, child marriage and new El Nino threat
At least 16 million people are facing hunger due to a drought that has hit several countries in southern Africa.
At least 16 million people are facing hunger due to a drought that has hit several countries across southern Africa. Thousands of households have seen their harvests depleted due to lack of rainfalls for two consecutive seasons. The drought has been linked to warm water in the Pacific Ocean, a phenomenon known as El Nino, exacerbated by climate change.
Depleted harvests mean that vulnerable communities in rural areas do not have access to staple foods such as maize and sorghum for their daily subsistence.
Furthermore, some of these nations are prone to natural disasters, with floods and cyclone further damaging crops and killing people.
In the past few weeks, cyclones killed at least eight people in Mozambique and five in Madagascar and affected thousands of families. In February, Zimbabwe was hit by what the government labelled as a "natural disaster" when 250 people were killed by floods.
What countries are affected by the drought?
In Southern Africa, countries worst hit by the drought are Mozambique, Zimbabwe, Malawi, Lesotho, Madagascar, Swaziland and Zambia, according to the UN-agency World Food Programme (WFP).
Last year, the agency categorised these countries as a Level 3 Corporate Response, its highest level of emergency, which requires a global intervention to cope with the crisis.
In Zimbabwe, where the economy is crippled and employment is skyrocketing, at least four million people have been impacted by the drought.
At least two million people are facing hunger in Mozambique, one of the poorest countries in Africa. A similar scenario is occurring in Malawi, a land-locked country where about 80% of the population (13.7m out of 17.2) are farmers.
In Lesotho, where more than half of the population lives below the poverty line, eight of the country's 10 regions are expected to experience a high food deficit.
Humanitarian organisations are appealing for more funds to assist vulnerable communities across southern Africa, while experts have warned a new El Nino might occur later this year.
What are the consequences of lack of food?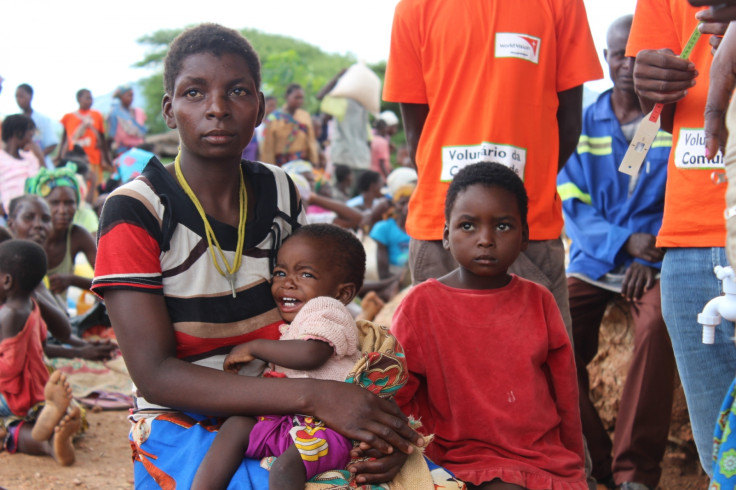 An inadequate nutrition leads to malnourishment, stunting and infant mortality and it weakens the immune system enhancing the spread of diseases such as malaria and HIV / Aids.
Lack of food often increases the school dropout rate, with children looking for jobs to help their families cope with hunger or engaging in transactional sex in exchange for food. In most cases, vulnerable families resort to marrying off their children as they are unable to feed them and do not have money to keep sending them to school.
In some cases, families threatened by lack of food tend to marry their daughters for the so-called 'bride price', the amount of money they receive by the groom's families in exchange for allowing the marriage.
What are armyworms?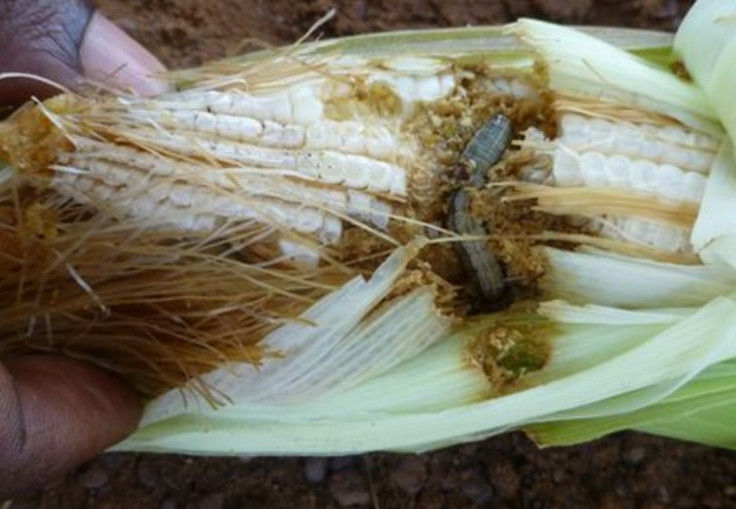 People in drought-affected countries in southern Africa are seeing their already depleted food crops further reduced due to an invasion of caterpillars known as armyworms. The crop-eating pest has spread to several countries including South Africa, Zimbabwe, Malawi and Zambia.
Armyworms, native to North and South America, were first recorded as an invasive species in Africa in early 2016. They are known to devastate harvests, particularly maize and rye, staple foods in many of the impacted nations.
Earlier in February, the UN Food and Agriculture Organisation (FAO) organisation held an emergency meeting over the invasion of armyworms, amid fears more countries could be affected.
© Copyright IBTimes 2023. All rights reserved.