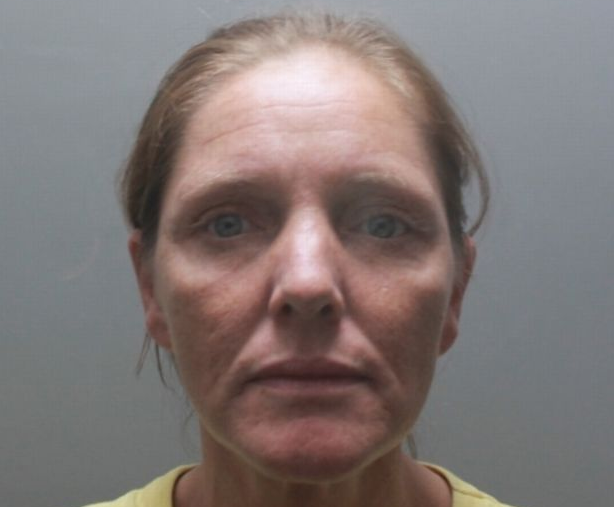 A Merseyside drug addict helped elderly paedophiles abuse another child as a teenager in an attempt to stop herself becoming the victim of vile sexual predators, a court was told.
On Friday (29 September) Liverpool Crown Court heard how Lisa Doolan urged a vulnerable girl to visit the homes of older men who would then rape and abuse her.
The offences happened in the 80's when Doolan was also a vulnerable teenager herself, who had been sexually assaulted.
The court heard how the 45-year-old, from New Ferry, had a chaotic childhood and had already started sniffing glue when she took the girl to the home of paedophiles.
Lee Bonner, prosecuting, said according to the Liverpool Echo: "In one house the defendant removed the victim's knickers and told her to lie down on the bed, where the elderly gentleman would have sex with her."
On another occasion Doolan placed the victim on a paedophile so she could be abused, and manipulated the girl, telling her to go to the home of another man so that he could perform sex acts on himself with the victim present.
Doolan, who did not abuse the girl herself, was jailed for two years for two counts of gross indecency with a child and one of indecent assault of a child.
It was heard that Doolan asked for cash after bring the victim to them and searched their homes for cash to fund a substantial drug habit that would continue for several decades.
Recorder Simon Medland said the victim has suffered with the effects of the abuse into adulthood, according to the Echo: "She speaks of the ongoing effect of these offences on her, that they have had a psychological impact which has persisted certainly since her teenage years.
"It's greatly impacted her ability to trust anyone apart from her children and has led to a small circle of friends. It has impacted her ability to have full relationships with men because it brings back memories of what happened in the past when she was little."
Doolan, although not convicted of any sexual offences, has a chequered past and has previously served a six year jail sentence for burglary.
Recorder Medland continued: "I'm quite sure in my mind the reason you did this was in order to avoid yourself being a victim of predatory paedophiles, in order that you could get the money for drugs without putting yourself in the firing line for their sexual predations."
He added: "You will know therefore, as a victim yourself of sexual abuse, that offending of this nature will often stay with its victim in one form or another for the rest of their life."
Doolan has been ordered to sign the Sex Offenders Register for 10 years.