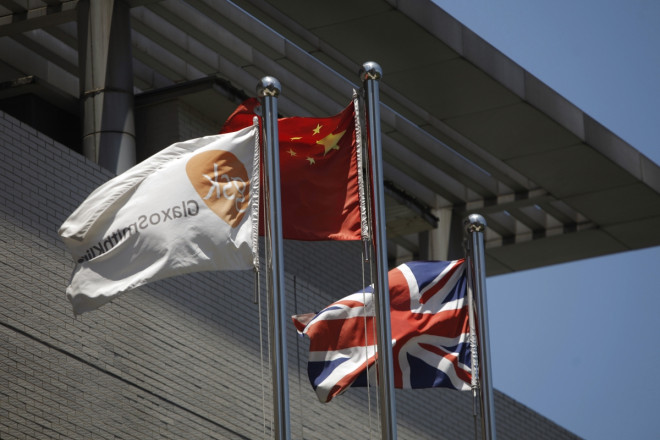 China's crackdown on corruption in the domestic pharmaceutical sector and aggressive pricing amid tough competition has cut down drugmakers' profits and margins in the country.
A Reuters's survey of 60 listed Chinese healthcare firms showed that average profit margins of drug companies in China declined to about 10% in 2013 from 15% in 2012. Meanwhile, average net profits fell 2.1% compared to about 20% growth in previous years.
The world's most populous nation's healthcare demand has been on the rise in recent years. China has the largest drugs market among emerging nations and is expected to overtake Japan as the world's second biggest drugs market behind the US by 2016, according to IMS Health.
The unprecedented growth of China's pharmaceutical sector has attracted big global drug companies, as key US and European markets experienced a slowdown.
"Most companies, local and foreign, have enjoyed an easy growth phase for 5-6 years as money was thrown at the healthcare system to improve access," Reuters quoted as saying Alexander Ng, Hong Kong-based associate principal at McKinsey & Co.
"Now China is more into cost containment mode... and the squeeze on pricing and margins is a lot more apparent."
China started probing its pharmaceutical sector amid rising complaints about corruption and price fixing. Chinese authorities particularly targeted foreign firms working in the sector, and British drugmaker GlaxoSmithKline has faced the most high-profile investigation for suspected bribery and tax-related offences in China since early July 2013.
China's Ministry of Public Security accused unnamed GSK executives of routing 3bn yuan ($488m, £307m, €365m) in bribes to doctors through 700 travel agencies and consultancies over six years.
In connection with the allegations, Chinese authorities have taken several GSK executives into custody and claimed a number admitted to criminal charges of bribery and tax law violations.
China formally announced the charges against the former boss of GSK's China unit, Mark Reilly and two other executives, Zhang Guowei and Zhao Hongyan.
In addition to GSK, US drugmaker Eli Lilly, France's Sanofi, Swiss drugmaker Novartis AG and German drugmaker Bayer were probed by Chinese authorities.
Danish firms Novo Nordisk and H. Lundbeck, Britain's AstraZeneca and Belgian firm UCB have also allegedly faced China-led investigations.
Downward pressure on the company's margins and profits is likely to remain as doctors are afraid to meet medical reps amid intense investigations.
The drugmakers also suffered from price cuts, according to Reuters. China's leaders are looking to cut the country's healthcare bill that is set to hit $1tn by 2020. As a result, drug firms are pushing prices lower to beat rivals to contracts.
"The industry is in a very competitive stage, where firms want to take market share to stay in the game, but at the same time can't deal with the low prices," the news agency quoted Yu Mingde, president of the Chinese Pharmaceutical Enterprises Association, as saying.