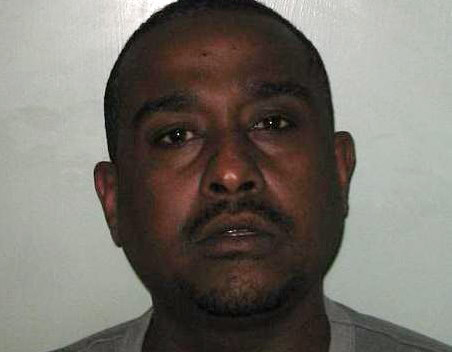 A drunk who smashed a used syringe into a man's face during a row over smoking faces jail for the attack.
Ali Osman Mussa, 43, used the spike in an attack on a shisha café owner in Woburn Place, Bloomsbury, in London, in April 2013.
Mussa started a religious rant at customers who were using hookah pipes to smoke shisha outside the café by shouting the practice was "haram" – or forbidden.
He got more angry when the son of the café owner pointed out that being drunk was also not allowed under Islamic religious rules.
The two mean squared up before Mussa left the scene, vowing to come back. He did so and the pair faced off again. Mussa then aimed a blow with his fist gripping the syringe, which missed its target and hit the lip of the man's father, who was standing behind.
The broken glass from the spike caused cuts and bleeding and forced the victim to take medication to prevent serious potential infections.
Mussa was convicted for actual bodily harm at Blackfrairs Crown Court on 12 February. It emerged during the trial he had rowed with the cafe and its customers about shisha smoking before.
Detective Constable Kirsty Crookston, of Camden borough, called Mussa a hypocrite for slamming shisha smoking while being drunk on booze.
He said: "This was a hugely unpleasant incident that left the victim fearing he could suffer any manner of infections as a result. Thankfully his treatment has been successful and there should be no long-term implications other then physical and mental scarring.
"The incident showed Mussa to be violent, aggressive and a hypocrite and it is pleasing that a jury has held him to account."
Mussa is due to be sentenced next month.