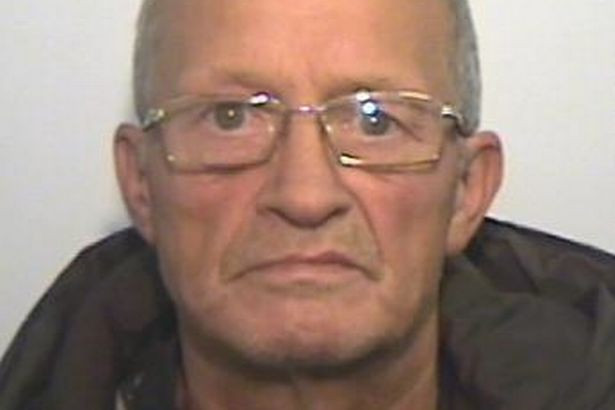 A 62-year-old heroin addict was jailed for 12 months on Friday 19 April, after leaving a blood-stained syringe buried in a loaf of bread on a supermarket shelf.
David Rodgers, 62, of Cumbrae Gardens, Salford, Greater Manchester, pleaded guilty to product contamination after the hypodermic needle was discovered by an unsuspecting mother who had bought the loaf at a local branch of Tesco last December.
By the time the mother discovered the needle inside the loaf, she had already sent her 10-year-old son to school with a packed lunch containing slices of the bread.
DNA tests on a speck of blood inside the syringe were later matched with Rodgers, Manchester Crown Court heard. The needle tested negative for infectious diseases.
Rodgers told the court that he had hidden the syringe inside the loaf to prevent his wife of 39 years discovering his "lapse". He said he was "deeply remorseful", having previously claimed he "hadn't thought of the consequences".
But his account was rejected as "totally implausible" by the judge, Mr Recorder Stuart Driver QC. Instead, his motive had been "to cause public alarm or anxiety", said Driver.
The court heard Rodgers had 114 past convictions stretching back to 1959, and had used heroin for 20 years.
The mother told the court that after feeling "something hard" in the loaf, she was shocked to discover an orange hypodermic needle buried inside. The court heard she leapt back, fearing the needle was infected and she had been cut.
"My son had taken a sandwich to school from the loaf and I'm worried about him. I have always associated a syringe with death or illness and I was really worried," she said.
"I was panicked about the police thinking I'd done it. Even though I was told the chance of any virus or illness surviving in the syringe was minimal, I was still very worried. I also had a three-month-old baby at the time and this caused unnecessary stress."
Rodgers was identified after the bakery informed police, who conducted tests on the loaf. Following his arrest, Rodgers claimed he had a relapse into heroin use in early December, and had gone into Tesco with the needle in his pocket.
But he was unable to provide the court with an credible explanation for his actions, though he acknowledged the "hurt and distress" he had caused, and admitted his guilt.
Marsha Myers, defending, accepted that the case was "bizarre and shocking", and described her client as "troubled".
Imposing the custodial sentence, the judge told Rodgers: "Your motive was to cause public alarm or anxiety. You intended the food to be purchased, you intended that syringe should be found by somebody and that that person should suffer trauma, to be shocked and worried by what they found, and you succeeded in exactly that."
Detective Inspector Chris Mossop, of the Serious Crime Division of Greater Manchester Police, said his force worked with Tesco and its suppliers to bring Rodgers to justice.
"Obviously the person was shocked to find a syringe inside a loaf of bread but thankfully they were not hurt," said DI Mossop. "We have demonstrated that a complete disregard for safety, whether anyone has been injured or not, will be looked down upon and acted on by the courts."