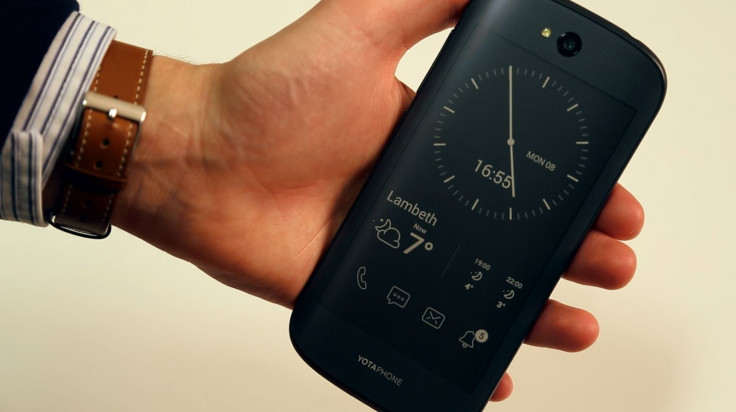 The YotaPhone, which has screens on both its front and rear, was launched recently in the UK, priced at £555 and even impressed us during its review. Now, this unconventional handset is all set to enter the US but requires help from consumers.
YotaPhone 2 made its way to crowd-funding site Indiegogo seeking funding of $50,000 from loyalists who want the smartphone released in the US.
The company has managed to get a funding in excess of $70,000 in a relatively short period of time. Adapters still have 60 more days to crowd-fund the second-gen YotaPhone and become priority owners of the handset during its official launch that is expected to happen in July this year.
As of now, YotaPhone 2 has greatly exceeded its $50,000 crowd funding target. The latest statistics point at crowd-funding of nearly $113,000 which is nearly 225% funding in excess.
The above statistics serve as indicators to the pre-release hype that YotaPhone 2 has generated in the US.
Yota states that it had to resort to an Indiegogo campaign (in US) in order to offset challenges that the North American market imposes on newbie smartphone brands.
"Bringing innovation and disruptive to market is no easy task and the North America smartphone market is one of the most challenging to enter. So we are happy to partner with Indiegogo as our first step of introducing YotaPhone2 to North America", state engineers at Yota.
The second-gen YotaPhone is priced at $525 for Indiegogo contributors in the US who could also save $75 on the price of the smartphone. This pricing is valid only for 48 hours according to Yota. The estimated shipping date of YotaPhone 2 is August 2015.
Key technical specifications of YotaPhone 2
5in Full HD screen at the front
4.7in e-ink touchscreen at the rear
Android 4.4 KitKat
2.2GHz quad-core processor with 2GB RAM.
32GB fixed internal storage